Window Giants To Face Off in Hockey Battle Supreme For a Good Cause!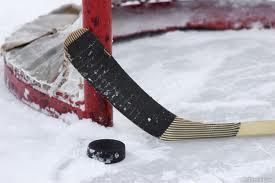 On Saturday January 12th there's going to be an international hockey battle in upstate Minnesota. Window manufacturing rivals Marvin Windows and Loewen will each be sponsoring a hockey team made up of their employees. The game is a charity event, but you can bet that winning the game, and taking bragging rights, will be a huge part of the event!
"We're happy to invite our friends from Loewen to Warroad, to show them how we play hockey in Minnesota," says Paul Marvin, Marvin's Director of Materials. "All kidding aside, these are two great companies that share a Northern heritage and a love of winter sports that crosses national borders. We'll have players from just about every department, and every age range."
But, it's not just about hockey.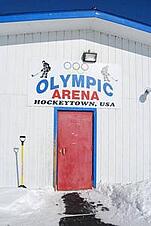 It's about building and maintaining a community. This event is a fund raiser to help raise money for Warroad's newly remodeled Olympic Arena. Refereeing the game will be Warroad native, NHL All-Star and 1980 Olympic gold medal "Miracle on Ice" team member Dave Christian. I also found out there are already plans for a rematch in March on Loewen's turf in Canada!
If there's a town that lives and breathes hockey, it's Warroad Minnesota, home of Marvin Doors and Windows. I've been fortunate enough to have been invited up to Warroad by Marvin to visit their corporate location, training center and manufacturing plant more than a dozen times. Each time I hear and learn more about how important hockey is to the community in Warroad and for the employees at Marvin Windows and Doors. One Marvin employee, Tim Slukynsky, Tours and Training Instructor, takes hockey very seriously. Check out this video of Tim and his kids' backyard hockey rink. I can tell you from my experiences chatting with Tim; he does this rink every year for the love of hockey and instilling that same love in the children of the Warroad Community.
Other than ice fishing, what the heck else would kids want to do during those cold Minnesota winters besides play hockey at Tim's House! That's where I would be!