Guest Blogger: Melanie Hodgdon is a Certified QuickBooks ProAdvisor who has been providing financial analysis and QuickBooks training for contractors since 1994. She's the author of A Simple Guide to Turning a Profit as a Contractor. Melanie and Shawn often coordinate their efforts when helping remodelers develop financial systems for their businesses so they serve the contractor, not just their accountant.
Who's Paying For Your Carpenter's Non Productive Time?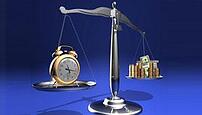 I was discussing the cost of labor the other day with a client, and he told me he really had a handle on what his costs were. "No kidding? That's great," I said. I then quizzed him on what factors he'd included, and was impressed that he'd gotten so many: wages; company-paid payroll taxes; Worker's Comp; liability insurance; vehicles, cell phones, and small tools used by production workers; health insurance; retirement. "And what about non-productive time?" I asked. Puzzled, he asked me what I meant.
The fact is that while it's relatively simple to calculate what it costs to pay a production worker for an hour of time, you have to remember that he's not going to be available to perform the work that you estimated for 100% of that time.
Let's do the math.
Assuming no overtime, a worker is typically paid for 8 hours/day, 5 days/week, 52 weeks/year. This adds up to 2,080 hours. So you're paying him for 2,080 hours a year.
But for how many hours will he actually be available to you to perform the work you've included in your estimate for labor? Subtracting for some common events, we see the number of hours available for producing the estimated work starts to evaporate.

What else cuts into that productive time? How about those weekly production meetings? OSHA safety meetings? Meetings about the new health insurance or retirement options? What about training and education? How about the requirement that they clean out the vans every Friday afternoon? Do they help clean up the shop? Maintain tools? Are they paid for commuting time?
How might this affect estimating the cost of labor for a job?
Let's say that you pay Will $20/hr. After adding all the burdens to that hourly rate, you discover that his total annual cost is $63,500.
You can look at this annual total in two ways: how much does Will cost you per paid hour, and how much does Will cost you per productive hour: the hours that he's actually available to perform those labor tasks you included in the estimate when calculating the job's sale price?

From the chart, you can see it costs over $5/hour more for Will's time when you base the cost on his productive time.
So what does this mean in terms of pricing jobs?
Using the wrong labor cost can be devastating, particularly in jobs where there is a high proportion of labor.
Let's see how it would play out in jobs with varying amount of labor.
For a 100 hour job, based on the burdened cost per paid hour, the estimated cost would be $3,053.
Those same 100 hours, based on the burdened cost per productive hour, costs $3,553. So the cost difference between using the paid vs. productive hr cost figure would be $500. For a 1,000 hour job, the cost difference would be $5,000.

Now let's look at the selling price of the job, assuming a 50% markup.
For a 100 hour job, the difference in selling price would be $750.
For a 1,000 hour job, you'd be underpricing by $7,500!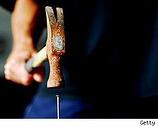 So next time you estimate work, be sure you're working from realistic costs. Labor is tricky to estimate anyway; getting a handle on what it really costs for that hour of nail banging will bring you closer to costing and pricing your jobs accurately.
Need help with figuring out your labor costs?
Call or Email Shawn today.
Do it now so you can be confident you are pricing your spring and summer projects correctly!