Should You Add Design/Build to Your Company Name?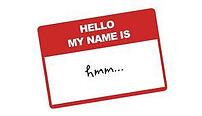 Naming or renaming your building or remodeling company is an important decision. Many business owners may not realize this significance or the long-term impacts this decision can have. Many things can and should be considered before committing to a business name, far more than can be covered in this blog post. The purpose of this blog post is to focus only on what architects and other design professionals may think about your business if you add the words Design/Build to the business name.
I suggest that you don't look at this information as an architect-bashing session or as a complete guide for making your own decision. Concerns expressed here are based on real experiences shared by contractors. Use what is being shared as a start toward qualifying what you should consider. Then, Design/Build your business' name.
Will architects be willing to work with you?
If they find the words "Design/Build" in your company name, many architects and design professional may be hesitant to work for you as your employee or as a sub contractor. Depending on their belief system, education, or what I call their "reality", there could be several obstacles to their willingness to work for or partner with you. Here are a few:
They may be challenged if no longer the one in control of the design process, the construction methods and the client.
Removing the bidding process may send shivers down their spines.
Not putting their name, but rather your company's name, on the plans may feel completely unacceptable.
Not being the guardian or protector for the homeowner and the homeowner's money may feel completely unacceptable.
Will they refer you to their own clients?
Assuming your business is still willing to bid, if they see the words "Design/Build", will an architect or designer refer you to their clients? Other legitimate concerns could include:
Will you embarrass them if their plans are incomplete or not quite buildable?
Will you start offering value-added construction options or product alternatives directly to the client without first consulting them?
Will they be afraid you will steal the design process away from them,
Will you expose mistakes in the plans or overlooked zoning issues due to your own acquired expertise?

Read more of Shawn's thoughts about adding Design/Build to your business name.