Workers Comp Rates Likely To Increase; Budget Now For The Increase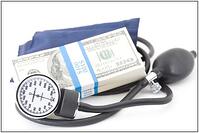 Workers compensation insurance rates have already increased in many states and are expected to increase soon in others. Often, increased medical costs are cited as a main cause. Be sure to understand how rate increases will affect your overhead costs and estimating assumptions for labor costs.

Rate increases may be out of your control; but you do have some options to control your total cost.
Proactively control your claims history
Provide safety raining relevant to the work your employees perform
Maintain a safe working environment for employees and subs
Make sure to report and handle claims in a timely manner
Create return-to-work programs where practical.
Make sure your subs have their own coverage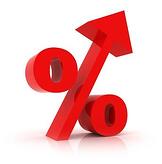 Many expect Workers Compensation rates to increase significantly this year. The MA Workers Comp Rating and Inspection Bureau has recently applied for an average rate increase of 19.3%. According to the Insurance Journal, Commissioner Joseph Murphy will be holding a public meeting on March 30th on this request.
Whatever rate increase is approved by the insurance commissioner will be effective September 1st, with the negotiations for the final rates continuing through most of the summer. We believe the final rate increase this year will be in excess of 10%. The rate for residential carpentry is currently 8.68. If the commissioner approves the increase of 19.3% the new rate would be $10.30. This is significant. If you have a payroll of $100,000 this will increase your cost by more than $1,500.
You might wonder, "Is it possible to avoid these rate increases?" The answer is "yes." There are some insurance programs that are available today that will guarantee your maximum rate for three years. This program is not available to all employers in MA. It is available to the best contractors that have had good experience. So long as your losses are under control and you have premium of over $5000, you may qualify. By making the switch today, you can avoid the increased rates, at least for the next few years. You do not need to wait until your policy comes up for renewal, you can start saving now.
Remember, Workers Comp costs are controllable, and every dollar you save in Workers Comp premium goes straight to your bottom line as profit.
------
The full article can be found here
Email Tom to see if he can help you control your Workers Compensation costs.
Read more about the proposed increase here

Need help understanding workers comp costs and how to budget for them? Contact Shawn to discuss how he can help