Thoughts On Design/Build From a Remodel Coach for Homeowners

Guest Blogger: Reva Kussmaul, owner of Remodel411. Reva began her practice as a remodeling coach in 1998. Reva believes that remodeling should be a 50/50 relationship and if it wasn't cultivated as such - nightmares can occur. According to Reva, those nightmares are typically caused by a gap in communication and it could come from either side. For Reva it became quite obvious that someone who knew about and cared about both sides was a missing piece to the puzzle of remodeling nightmares. So, she decided that both homeowners and contractors could use a coach when it came to their relationship - the remodeling relationship that is. Check out her book: Remodel 411: Secrets to a Successful Remodeling Relationship
Thoughts On Design/Build From a Remodel Coach for Homeowners

As a remodel coach, I recommend homeowners work with a design/build firm when they're undertaking larger projects because I find it to be quite beneficial and all-inclusive in that you have a designer who knows how to build and create plans from that knowing and you're working with a contractor who has their hands on the design process and is in communication around that process at all times.

The beauty of a design/build firm is - it's beneficial to all parties. It's much easier for the contractor to be involved with a team so they're not shouldering all of the work themselves, thereby opening up time for discussions with the client about possible challenges or changes. It's beneficial for the client because I've found they feel like the contractor has more time to actually listen to their needs. That's the purpose of a great team - creating win/win scenarios.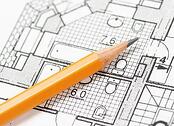 I find it is quite challenging when working with a designer/architect who isn't part of the contractor's team and, really, isn't necessarily on the homeowner's team either. It's not that they're against either of those entities but if they're working individually they're about creating a plan for a job and they are simply not always up on the cost impact of possible changes/designs they're suggesting. OR, they give a very low-ball cost and then the homeowner is blown away when the contractor costs it out accordingly. I suggest homeowners work with a firm that is going to have all of their team members on the same page, at the same time, in the same place.

The other suggestion is there be a separate dedicated project manager on a large project as well. This works well because when someone's job is project managing that is what he or she is doing all day. It makes such a difference to have that liaison between the contractor, designer and homeowner.



I've worked with designers who charge $3,000 for a bathroom design including tile lay-out and then want me to make the decisions about the actual lay-out, correct measurements, etc. They were charging money for something they really weren't that knowledgeable about and didn't feel confident in. When it's a design/build firm that's all inclusive, when one member of the team completes the initial design, the person actually drawing plans steps in and it progresses from there in an orderly fashion.

I don't feel it's as necessary to work with a design/build firm when doing smaller projects, however, if a home owner has used a larger firm for a long-term project, had an amazing experience and already trusts them with their home, I always recommend loyalty.