Window Treatments Decoded: What to Use Where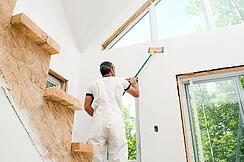 When it comes to building a house, you've got it down. You've got your favorite brands of windows and insulation, and you know all of the best places to get quality materials. But when it comes to the finishes, making the right choices can be tricky, especially when it comes to so many window treatment options. Here's a breakdown of the various types of window coverings with the advantages of each to help make the selection process easier for your next project. Consider adding them during the design stage to upsell your project, make your designs stand out and differentiate your offering.
Privacy and Plenty of Light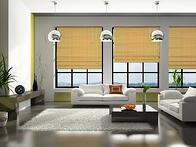 Cellular shades are a type of hard window treatment that provide complete privacy while also allowing natural light to filter into the room. The shade's honeycomb design is constructed for maximum energy efficiency and provides a layer of insulation to help keep warm air inside. As windows typically account for 25 percent of heat loss in a home, states The Shade Store, this is an easy way to mitigate the problem while also softening up the look of the windows. Cellular shades are ideal in bathrooms, street-facing bedrooms or rooms that are prone to heat loss. While the light-filtering option is most commonly used, cellular shades also are made with heavier materials so they can double as blackout shades.
Timeless Design
Wood blinds are a safe choice of window treatment because they have a classic style that adds a rich, polished look to any room. This is an ideal option to use for a spec home or a house that's being remodeled as it has wide-ranging appeal. Wood blinds are made in a variety of wood finishes, so you can easily find them in the same material or stain that you're using in other finishes in the house. While a bit more expensive than standard horizontal blinds, wood blinds offer a higher insulation value and have a higher-quality appearance.
Form and Function
If you are looking for the decorative impact of drapes with the functional advantages of blinds, roman shades are the ideal choice. Made from heavy, durable fabric, roman shades are an easy way to soften the look of a room. While available in lighter fabrics, most are blackout quality and are perfect for installation in a bedroom, says Houzz, or anywhere that privacy is of utmost importance. While roman shades look great, there are a few downsides. They are all or nothing when it comes to letting light in and they can be difficult to keep clean as dust accumulates.
Unmatched Elegance
Drapery brings a refined look into any room of the house. For the best results, opt to have custom drapery made. One of the main downsides of drapery is that it can be difficult to select a material that will appeal to all homeowners. HGTV suggests silk drapes to instantly wake up a dull room. Additionally, drapes can add a lot of depth as well as the illusion of height to a room. To make the ceilings seem higher and to make the room feel a bit more spacious, install the curtain rod close to the ceiling rather than just above the window.
Sleek Sun Protection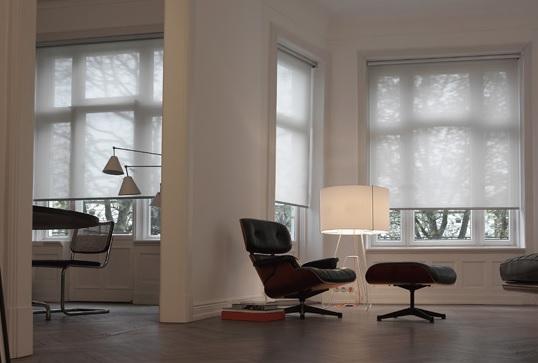 Solar shades are the ideal window treatment option for rooms that have a lot of sun exposure. They offer UV protection while also reducing glare. This is a great option in rooms with a beautiful view, as the shades won't disrupt. One caveat is that solar shades do not provide privacy; therefore, solar shades are best in main living quarters of the house like the living room, great room, kitchen or dining room. Furthermore, this type of window treatment is a must if your clients have expensive art, antique furniture or other valuables that can be harmed from too much sun exposure.
Guest Blogger: Allison Wilkinson is a WAHM, an explorer, an amateur chef and a fitness buff. You can find her Instagramming photos of her (adorable) son or researching everything from the latest parenting theories to healthy hacks for desserts.