Seven Reasons Why Most Contractors Will Never Be Able To Retire On Their Own Earnings

Here is a wakeup call prediction for contractors and for tax payers as well;
Most residential construction business owners will never be able to retire. They will have to work until they die or are too old to work anymore. If they don't or can't work until they die, then they will have to get on the government dole so they can get housing and food to keep them alive.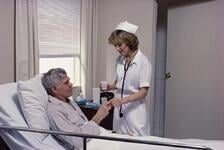 The same is actually true for most Americans. According to an article on the Money Morning web sitecurrently retired Americans have less than $25,000 or less in savings and investments, and 31% have less than $1,000. It's sad to me to think though that construction business owners, after years of owning and running a business, won't have enough money or investments accumulated so they can support themselves and their significant other during retirement.
Here is another scary fact found in that same Money Morning article. 47%, of current retirees were forced to retire early, mainly because of disabilities, poor health, or the loss of a job and the inability to get a new one.
Let me offer just a few reasons why I am so sure most contractors may never be able to retire:
In many of my seminars I ask contractors to raise their hands if they are on the path they need to be, financially, so they can retire. It's rare that 10% of attendees raise their hands. I also think many assume they will be OK and raise their hands.
Most contractors don't charge enough to properly run their businesses and pay themselves for their efforts. They seem satisfied with earning just enough to stay afloat in business and in their personal lives. In fact, when they take into account the number of hours they work each year, most admit they earn less per hour than most of their employees. Some even admit they make less per year than their carpenters. I know a good number of them, probably out of embarrassment; don't admit their financial short comings.
A good number of construction business owners don't make enough money to support their families. In fact for a good number of them, because their wives have jobs and therefore provide the family's health insurance, they are able to keep their business doors open and pretend everything is just fine.
Only about 20% of construction business owners know the true cost of being in business. Of the other 80% a majority may be able to estimate project costs accurately, counting very stick and brick, but then they are guessing on the real break even burdened cost of estimated labor hours and also use the wild ass guess method (WAG) when it comes to the markup they use to cover overhead and profit to price their jobs.
In addition to using the WAG to price jobs, most contractors have no idea how overhead and profit works. As Melanie Hodgdon points out in her Remodeling magazine article titled "Four Ways Hopeful Thinking Can Ruin You", many contractors say "Yeah, that job was a mess, but at least I didn't lose money on it." The sad reality in this assumption is that the job didn't cost more than they sold it for, but they didn't earn any money to cover their overhead and or any profit. So in reality they did lose money and there will be no profit on that job to save for retirement.
Most construction business owners I speak with haven't done any retirement planning. In fact 56% of American workers haven't bothered to figure how much they'll need to retire comfortably either. (Source: Employee Benefit Research Institute) How then could these contractors even know how much money they will need to retire and when they can actually retire? For these contractors I am pretty confident they won't have what they need.
The last and my final reason (although there are plenty more) most contractors will never be able to retire is because they see themselves as contractors instead of business owners. It's a simple fact to recognize that when a business sells at the right price it earns a profit. But when the business owner straps on his tool belt he is only earning a wage.
So, what should contractors in this position do?
Here is a short list:
If earning a wage isn't earning you enough to retire on, you might want to learn how to become a real business owner.
If you are using the WAG method to price jobs you might want to advance your math skills and or find someone who will do the math for you.
If you have been selling on price to get work you might want to invest in some professional marketing and sales skills.
If you won't do anything about these challenges you might want to look into how to apply for government assistance now so you're ready to do so when your body eventually gives out.