2 Critical Business Investments for Contractors Looking To Grow Their Businesses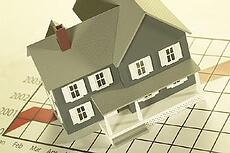 Good news! Confidence in the future for remodeling contractors is starting to pick up. A recent surge in new sales and leads being reported by many in the industry is a welcome change that will help businesses strapped with aging accounts payable and uncomfortable loan balances. As welcome and helpful improved cash flow can be, be sure you prioritize how you use it. Remodelers should not only catch up on dept with this money, but it is also important to direct some of it to invest back into your business as a way to prepare for an improved marketplace.
Below are two critical areas remodelers should consider investing in as their finances improve and before the remodeling marketplace rebounds. Sure, both will cost money and require a commitment of your time. However consider the lost opportunities and lost income you could be enjoying for the rest of your career if you invested in your business now.
#1, Think past the present and develop a long term perspective: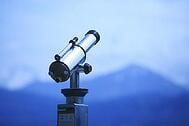 If contractors knew how to prepare for this recession, they would have been ready for it and the actual impact wouldn't have been as dramatic on their businesses. Knowing what you now know, use the lessons learned to better predict and deal with the next recession. Also, start thinking about where you want you and your business to be in the future. Be proactive and create a plan, don't wait to see what happens and where you end up. Rather than do it on your own consider finding a mentor with a track record of success, someone who can help you and will invest the time required to understand you and your business and will invest in you.
This should be an on-going commitment. Don't get started with a mentor unless you are willing to really embrace making changes and commit to the time it will take. Establish a consistent schedule to interact with your mentor and stick to it. You may be lucky enough to find someone who will do it at no cost. If not, expect to invest at least an hour or more of your time a week to interact and at least $5000.00 over the course of one year to pay this person. It is better to predict and control your future than to be subject to whatever happens. The right mentor will have already successfully gone down the same path you are looking to get started on.
Check out this article about working with a coach or a mentor
#2, Improve your sales skills:
Consider this. Contractors earn profits when they sell, they earn wages when they wear a tool belt. If you want to make a lot more money you should learn how to improve your sales skills.
Selling isn't what it used to be. Memorized responses to prospects' objections won't cut it anymore and emailing your proposal is not selling; it makes you an order taker. Find a sales training coach or program that will help you understand and take advantage of the psychology of sales and selling. I took three years of sales training on a weekly basis during the early years of my business. Sticking with the training and having a coach to guide me helped me "own" a sales system. That system became second nature to me and dramatically improve not only my ability to sell at higher margins, but also allowed me to become more selective about who I would ultimately choose as my customers.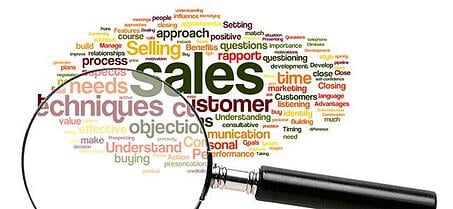 If you join a training program expect to invest about two hours a week in the class and about $5-7,000 a year for the training. If you have multiple salespeople consider doing in-house training and working with a remodeling specific sales coach and assume you will invest at least $7000. If you choose the right trainer and embrace what you learn, it will be an investment, not an expense.