An Opportunity For Contractors Seeking To Remodel Their Businesses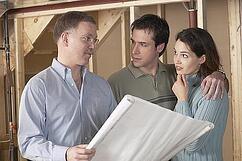 Now that the economy seems to be improving and spring has sprung many contractors are seeing increase leads and sales as home owners are spending money on remodeling again. Tired of living with their homes in their current condition, many home owners are once again investing in their homes to improve their lives. Because home owners are now confident enough in the economy to pay contractors to improve their homes and change their lives, it's also a good time and an opportunity for contractors to invest in and improve their businesses and their lives as well. A Connecticut trade association and several well known businesses not only agree they are willing to help as well.
Starting on Thursday April 3rd, The Builders and Remodelers Association of Eastern Connecticut (BAEC) will be hosting a five week "Remodeling My Business" Spring Boot Camp at their Salem CT location. The boot camp sessions are being offered to association members and other serious contractors who want to invest in themselves and their businesses. Only a limited number of attendees will be allowed to participate due to the cozy size of the association's learning lab and registration is required.
To make the boot camps possible these three businesses are investing in the event and their contractor customers

Some thoughts about remodeling your business
Just like a home owner considering a project, the scope of work for making changes at your business will depend on how much of a change is desired. Before you make any changes I suggest you consider whether your business only needs to remodel certain areas, needs a whole house remodel, or may be in poor enough shape that a tear down and rebuild makes the most sense.
Just like any other project it's wise to first assess existing conditions, consider practical realities like available time and money, and put a plan together with a defined scope of work. Then decide if you should build your project all at once or in phases. Like a good builder however, a good business owner will begin the project always keeping the end result in mind.
Get the help you need to maximize your investment of time and money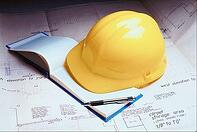 If you are considering making improvements at your construction business this year make sure you get the help you need to do a proper design before you begin any changes. Then look for industry best practices you can adopt into your business to help make the changes happen. To avoid false starts, frustration and reinventing the wheel, seek advice from experts in the industry who have already done it before. Most of all make a commitment to invest the time and efforts needed to really do it and do it right.
If you want some help getting started and you live in or around the Salem Connecticut area consider attending these boot camp sessions. As you can see by the topic list below by attending all five sessions business owners will find plenty of helpful information and best practices across a wide variety of important construction business systems and functions.
BAEC Boot Camp Sessions Will Include: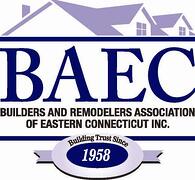 Session #1: Thursday April 3, 2014 - Small Business Finances: Profit Strategies for Non-Accountants
Session #2: Thursday, April 10, 2014 - Choosing and Targeting the Right Customers and Project Types for Your Business
Session #3: Thursday, April 17, 2014 – Strategic Estimating: Know What You're Selling Before You Sell It
Session #4: Thursday, April 24, 2014 - Smart Selling for Tough Times
Session #5: Thursday, May 1, 2014 – Production: You Sold It, Now You Have To Build It