Contractors: Do You Do A Better Job Picking Lumber Than You Do Picking Employees?
Lots of contractors these days complain that they can't find any good help. Others complain they can't get the help they do have to do good work and or be conscientious employees. These contractors claim their workers just don't have the skills, attitudes and or behaviors the business owner desires. It would seem, at least in my opinion, that these contractors are rationalizing why it's their employees who are at fault for this, when in reality it's the business owner who interviewed and hired the employees.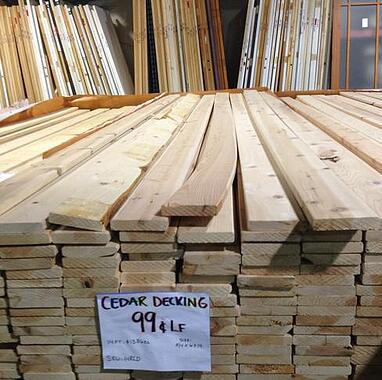 Here's an analogy for you.
Choosing employees is a lot like choosing lumber. Like lumber, employees are available in different grades. If you want good quality lumber you need to know where to go to get it and you will have to accept the fact that the better grade will cost more money than the lower grade.
Are you making do with what you have in stock?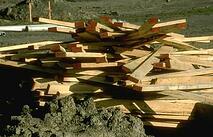 If you buy straight, clean and clear lumber, decking for example, you can quickly install the decking because you won't have to straighten out each piece as you go. Also, you won't have to worry about trying to hide any imperfections like loose knots, wane or checks. On the other hand if you buy (hire) a lower quality decking (employee) you will need to do the best you can with what you bought (hired). And, with low quality employees or lumber, you ultimately won't know what finished quality you can expect until you are done doing the best you can with what you have to work with.
Does this make sense to you?
Why is it then that so many contractors make personal trips down to the lumberyard to pick up and pick out the specific materials they want to build with, but spend little time or effort choosing the right employees? Why will a contractor buy the best materials for the job but then make do with poor or average quality labor to install those materials?
I think it's mostly because contractors have no idea how to recruit, interview and hire properly. These same contractors learned how to hold up and "eye" a piece of framing lumber. A similar concept can be used to qualify and pick out the right employees.
Shouldn't you be committed to being a business owner, too?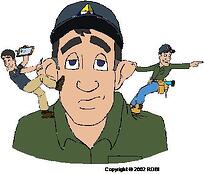 For the most part contractors gain and master all the required trade skills because someone first taught them the skills and because they have purposely practiced those learned skills with the honorable desire to become craftsman. In my opinion this same process and commitment should apply regarding learning business skills; like hiring employees. A good business manager must first learn the skills required to properly recruit, interview and hire the right employees. Then, they must have actual experience using these skills so they can apply what they have learned and eventually become successful at doing them.
So, like lumber, you can bring low quality or discount employees onto the job. But, if you do, you will also have to spend extra time trying to "straighten each one out" and to make sure you "hide their flaws" so they will look acceptable when the home owner comes around to see how things are going.
As a construction business owner the quality of your employees, just like the quality of your work, is your full responsibility.
Related Articles:
Is He Or She Really A Lead Carpenter? Probably Not!
Successfully Grow Your Business By Creating a Ladder of Opportunity For Employees
Equal Employment Opportunity Commission to Contractors: Start Hiring Convicted Felons!
Mentor Me, Please - Gen Y Business Owner Offers Peers Advise on How to Learn From Craftsmen