Why Contractors Should Get A Line Of Credit When They Don't Need One

Guest Blogger: Melanie Hodgdon is a Certified QuickBooks ProAdvisor who has been providing financial analysis and QuickBooks training for contractors since 1994. She's the co-author of A Simple Guide to Turning a Profit as a Contractor. Melanie and Shawn often coordinate their efforts when helping remodelers develop financial systems for their businesses so they serve the contractor, not just their accountant.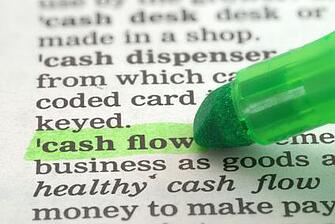 A line of credit can be your cash flow insurance
I recently had a conversation with a client who, after an incredibly profitable startup a couple of years ago, encountered a perfect storm of difficulties and recently found himself facing a severe cash flow crunch. This is one of those things that happens in any industry, and seems particularly prevalent among construction and remodeling companies
The problem is sort of like health insurance.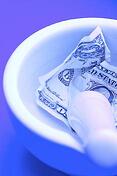 When you're young and in perfect health, it seems stupid to waste money on insurance. There are so many more important (and fun) things to buy: trucks, tools, additional personnel; the list is endless. I remember when I fell off my roof, my life didn't flash before my eyes, but I did have a very clear sequence of thoughts.
I hope the cat isn't lying where I'm going to land (he wasn't)
This is SO going to hurt (it did)
I really, really wish I had insurance (I didn't)
Back to the cash flow issue.
The point is that when everything is going great and you have oodles of cash, it seems stupid to waste time setting up a line of credit. However, that's exactly when you should apply: when you don't need it.
Once you need a line of credit (or, more accurately, once you admit to yourself that you need it), the chances are pretty good that your Balance Sheet will look pretty bad, and it's your Balance Sheet that creditors want to look at.
Working with your lender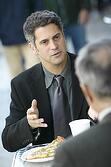 Your bank is actually less interested in your income or even your profit figures; what matters is the extent to which you're able to pay off debt, and the degree to which your company is running on credit. We'll look at the critical numbers in a follow-up blog. In the meantime, one of the things that saved my client from being turned down by the bank was that he had an excellent relationship with the bank staff, who went to bat for him. While things were going well, he'd made a point of sharing his successes with key personnel. They knew he was a hard worker with a solid business plan and a track record of success, and this personal knowledge allowed them to see past the current bad-looking financials.
Here is a summary of steps to help contractors secure a line of credit
Learn more about your Balance Sheet, the often under-utilized and misunderstood financial report that can spell success or failure
Make a point of getting to know your bank personnel, particularly your loan officers; this can up your chances of approval by lifting you from anonymity
Apply and get approval for a line of credit when your books look good, when you have plenty of cash, you've paid down debt, and you don't

need

credit