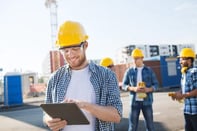 Contractors are joining the ranks of workers who bring their own devices to the workplace. A Texas A&M survey found that 72 percent of professional contractors now use smartphones such as the Samsung Galaxy S7 Edge at work, while 53.9 percent use laptops and 50.1 percent use tablets.
Mobile devices are assisting contractors in virtually every phase of construction, from finding clients and managing projects to making estimates and bookkeeping. Here are some of the top ways mobile technology is helping contractors on the job.
Customer Relationship Management
Any construction job starts with a client, and customer relationship management tools such as Improveit 360 make it easier to find and manage clients. The Improveit 360 app is especially designed with the needs of contractors, remodelers and home pros in mind. It includes tools for:
Phone and email marketing
Centralizing your incoming lead database
Tracking and managing leads
Preventing duplicate leads
Appointment scheduling
Sales
Invitations to Bid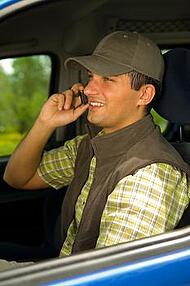 The bidding process is a big part of landing clients, and bid invitation apps like SmartBidNet are designed to make it easier for you to win projects. SmartBidNet provides a communications dashboard, where you can send, receive and monitor your invitations to bid. The app includes templates to help you:
Formulate and start the draft bid process
Customize subcontractor access options
Share calendars to manage bid deadlines
Estimating
Estimating is one of the most important and time-consuming parts of the bidding process. Construction calculator apps like BuildCalc make estimating easier by providing a spreadsheet-style layout, where you can enter and calculate bid data. BuildCalc comes with design layouts for different parts of a building to help you develop details of your estimate, material estimation tools and quick conversion tools for distance, area, volume, weight and angles.
Building Information Modeling
With today's technology, digital building information modeling is the most efficient and least expensive way to plan projects. The Autodesk app allows you to do BIM from your mobile device. The app also helps you build more efficiently and cost-effectively by letting you create 3-D models of your building projects that you can rotate and even animate.
Project Management
Once you start a construction project, use your smartphone to manage it through an app like Fieldwire, which is designed to assist construction managers and workers in the field. Fieldwire enables you to:
Pull up blueprints
Share files with your crew
Create and assign tasks
Track issues using photos from the field
Receive notifications when tasks are updated
Safety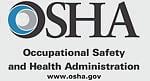 Safety comes first on any project. From a technology standpoint, the Safety Meeting app makes it easier for contractors to comply with OSHA safety meeting regulations. Safety Meeting allows you to:
Schedule meetings
Pull up safety meeting topics
Document meetings
Receive incident and near miss reports
Field Data Collection
The success of any construction project depends on accurate data collection, and field data apps like Canvas make it easier for you to collect the information you need. In addition, Canvas lets you:
Create and fill out forms
Capture photos
Obtain GPS coordinates
Perform calculations
Send emails and files to crew members
Accounting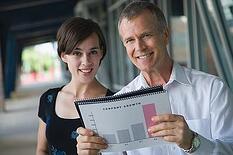 Bookkeeping is a necessary chore for any contractor, and accounting apps like QuickBooks Online take much of the labor out of bookkeeping by letting you automate the most repetitive and tedious bookkeeping tasks. Use your mobile device and let QuickBooks Online:
Manage your cash flow
Send invoices
Accept payments
Scan receipts
Make and record deposits
Pay bills and expenses
Create monthly statements
Print or email reports
Export data into tax preparation software