Guest Blog: What Happens In Vagueness Stays In Vagueness!

Guest Blogger: Reva Kussmaul, owner of Remodel411. Reva began her practice as a remodeling coach in 1998. Reva believes that remodeling should be a 50/50 relationship and if it wasn't cultivated as such - nightmares can occur. According to Reva, those nightmares are typically caused by a gap in communication and it could come from either side. For Reva it became quite obvious that someone who knew about and cared about both sides was a missing piece to the puzzle of remodeling nightmares. So, she decided that both homeowners and contractors could use a coach when it came to their relationship - the remodeling relationship that is. In this guest blog Reva talks about the difference between an designer and a decorator. Check out her book: Remodel 411: Secrets to a Successful Remodeling Relationship
What Happens In Vagueness Stays In Vagueness!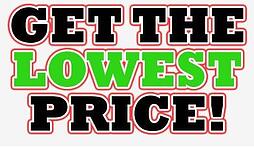 I'm constantly running into consumers who, not only used the lowest priced proposal and bidder, they also want me to offer the lowest proposal to fix the work "done wrong" and yet provide the highest quality work.
I've looked at three "done wrong" electrical jobs in the past four months and one shower installed incorrectly as well. When I advise the homeowners about exactly what's wrong and what it will take to fix it, they're blown away at my pricing.
I get very clear about what the costs are and why, even to the smallest details; like "materials don't just appear - someone has to go to the store, wait in line, load the truck, use the gas to go to and from then get the materials to the job-site - all of which is part of the cost."
If it's too good to be true…
I understand home owners' "wishin' and hopin" aspect of wanting the lowest price to work out; plus get high-quality work and having no change orders. But much research has to be done by the contractor to know if such WILL be the case. I always give my potential clients a possible change-order scenario regarding something that just isn't visible when going out to look at a project. Plus, I usually have my sub go in the attic and under the house to check joists, plumbing, electrical to see just what might be change-order possibilities waiting to happen.
If he finds something questionable, the beauty of technology these days is - he takes a picture and shows it to the homeowner immediately, along with an explanation of the problem.
So, it's not accepting the lowest price that is the homeowner's challenge. It's "hoping" it will turn out the best and everything will work out as intended. Again, as I state all the time, it's a 50/50 relationship, not a one side is wrong all the time scenario. It's about clarity of communication on both sides. And, until both parties know and recognize this we'll keep hearing the stories and there will be a constant need of fixing the "jobs done wrong!"
Contractors must stop under-bidding.

They should be honest about what things cost. Being in business as a contractor is not a hobby, it's how we earn a living. Homeowners must be willing to do the research it takes to find out why things cost what they do and stop wanting to get things "on-the-cheap". I have found many homeowners who get it and, unfortunately, many who don't. Contractors can separate themselves and their businesses by helping them.
Solving this problem should also include a "how is your relationship with money" conversation; both about the giving and the receiving. If either party is vague about their discussions about money think of it this way:
"What happens in vagueness stays in vagueness!"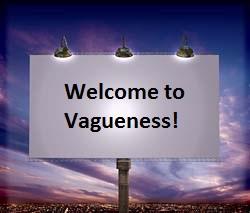 Love this industry and I will continue to move toward win/win rather than making either side wrong!
Making everything that goes or has gone wrong one-sided is to live in the problem and not become part of the solution. I've had "homeowners from hell" and, on bad days and during some tough years, I've probably been thought of as a "contractor from hell". For many of us it's simply being human and bringing our personal "stuff" into our work. Happens in every area of life and, truly, that is where the work lies.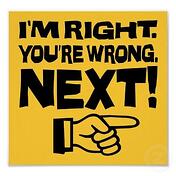 I know there may be some web sites out there focused on making the contractor wrong but please keep the above in mind. It's a relationship and absolutely not a one-sided affair. It's a 50/50 and must be treated as such.
Let's get out of vagueness!
Happy Remodeling!