A Message From The Lead Paint Police: It's Not What You Think..
Bet you thought this would be about EPA enforcement!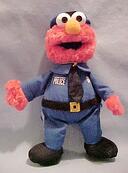 Actually this is about helping spread the word to children and parents about avoiding the dangers of lead exposure.
In the video below Sesame Street characters sing a song that gets that message into the heads of young children. Apparently, for whatever reason, children love the characters and the song. This is further evidenced by this quote found with the video on YouTube:

"This is the only thing I remember from 4th grade. Some kid made the teacher replay this song 10 times..."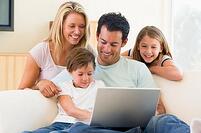 I suggest renovators could use this video on their website. Consider creating an area on your site dedicated to the RRP Rule. Make it a place that offers information, advice and links that would help visitors understand the rule and the realities of lead exposure. If you do so you can send prospects and customers to your site to help pre-educate them prior to a sales call or before beginning work at their home.
This video is just one of many on YouTube about lead and the RRP rule. Get creative. Use some key word searches to find and then embed videos on your site.
Check out this RRPedia article for additional links you can use on your web site:
Resources About Lead and the EPA RRP Rule for Home Owners and Contractors