OSHA to Target Residential Construction Industry, Enforce Lead in Construction Standards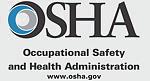 On December 2nd, 2010 I attended an OSHA Respirator and Worker Safety Programs Workshop put on by The Contractor Coaching Partnership and Safety Trainers. The purpose of the workshop was to help contractors involved in RRP work with the OSHA requirements they needed to comply with when their employees or sub contractors are exposed to lead during construction activities. Check this previous RRPedia article for more on OSHA requirements for RRP work and conflicts between OSHA regulations and the RRP rule.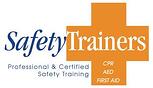 At the workshop Joe Ceccarelli, a trainer with Safety Trainers, shared some information with the attendees regarding OSHA's plans to step up inspections and increase fine amounts related to the residential construction Industry. He told us that OSHA Region 1 has hire 250 new additional field inspectors and 40 of those have been assigned to Massachusetts alone. I was quite taken back when Joe told us he had learned that 72% of OSHA violations levied against residential construction businesses were for what OSHA calls "serious or willful violations" and resulted in fines ranging from $3000 to $70,000.
Joe told me he learned this information when he attended a session presented by Martha Kent, Region 1 area Director for OSHA, at the ASSE Region VIII New England Area Professional Development Conference and EXPO on November 30 – December 1, 2010 at the Sturbridge Host Hotel in Sturbridge, MA
In the video below Joe talks about what he learned at the conference and wanted to share with contractors. Joe warns contractors; "They are coming, they are out there and they will be stopping by your jobsite"