RRP Rule: Is it a Sheep in Wolf's Clothing?

One Person's Opinion: This is a guest blog submitted by Joe Levitch of Levco Builders to express his opinion. Joe is a remodeling contractor and he is also a Licensed Lead Inspector, Licensed Risk assessor and the owner of Lead Locators, a lead inspection firm in Boise Idaho. He comments and contributes to RRPedia quite often. If you would like to express your opinion or offer something of value for RRPedia visitors let me know.

Wolf in Sheep's Clothing?
It has been 2 years now and the EPA's RRP rule has been an enigma to deal with. What I envisioned as game changing regulation has turned out to be a sheep in wolfs clothing. I expected a year of educating the public through infomercials and campaigns, Then some head turning enforcement. Sadly I was and have been consistently disappointed. I expected my fellow remodelers to understand intuitively that the old days of dusty demolition were over and adopt the new rules, but there I go again over estimating my industry.
Resistance to change seems to dominate
Turns out remodelers like everyone else wants to do as little as possible and get by. Change is painful I suppose, most would rather spend energy disputing scientific facts than getting their act together and incorporating lead testing and LSWP into their SOP'S.
I have talked till blue in the face about the federal law and the mandate that RRP imposed back in April of 2010 but in my little hamlet of Boise Idaho there has been no known enforcement. I do see a trend however in the industry. We are getting a few more requests to verify contractors are using Best Practices when LSWP is in process. I am also getting an up tic in the number of test requests for lead testing, so the news is not all bad.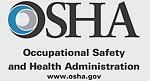 There have been a few reports of fines, but they are not close to home or particularly relevant to the remodeling industry. Most are for failure to use the Renovate Right Booklet. OSHA has become a bit more worrisome to contractors than it used to be. Their requirements are far more burdensome and onerous. I seriously doubt many remodeling firms are in compliance with their rules.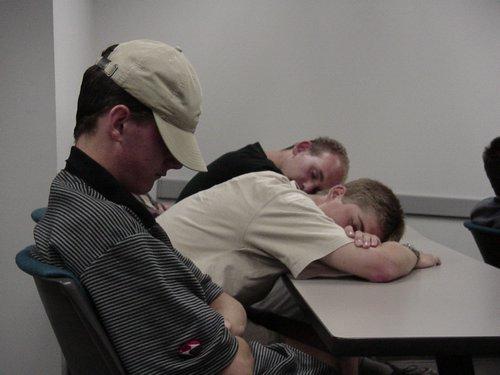 Contractors are "Leaded-Out"
I still sense a general disdain for the RRP rule along with general confusion, but a reluctant sluggish move towards compliance.
I set up a Lead Awareness committee for my NARI group and after an enthusiastic push to get everyone up to date and compliant, I was told to back off with the education and speakers " We are a little leaded-out right now"
I have had no problem explaining to my clients that lead testing saves money. Perhaps it is just the delivery I use? Doing leaded work has been difficult. I can see how one can develop heat exhaustion or worse in little or no time. Monitor your folks for hydration and schedule cooling off time.
On testing and the Opt-Out
I am saddened by remodeling organizations asking congress to repeal RRP or allow opt out. It is a huge step backwards. Having swabs check for lead in drywall and plaster was a foolish thing to allow too. I read that there is a 98% false positive when used in this way. That is why the EPA could care less. (Click here for clarity on false positives)
The swabs test for the presence of lead. We don't need to do LSWP unless there is over 1mg/cm 2. 3M is laughing all the way to the bank, homeowners and contractors alike are using LSWP unnecessarily in many cases now.
My advice to every remodeler is to find a company with an XRF that can do a test and produce a report that can be used as a tool to deal with lead above the regulatory limit. Get fluent in using LSWP. Check each other to make sure no one is poisoning their clients or their pets and lets be professional about it.
My company has teamed up with some painters that are certified firms and have done testing on all proposed renovations on all pre '78 homes. Many of them are leaded, most have only a few components that require LSWP. We have also had tiles tested and found a many of them to be leaded in a very high percentage. I believe tile should be assumed to be leaded and demolished with care.
Let's do the right thing
In closing I applaud those that have incorporated RRP into their business. The EPA has been looking into new ways to track compliance and performing enforcement. I encourage those that are resisting change to get on board before the EPA fines you, or worse, you make someone sick. Ask those of us that are dealing with the rule how we have managed and let's set ourselves apart from our competition by doing the right thing.