LeadCheck Lead Test Kits Now Recognized For Use On Drywall and Plaster

According to the EPA web site 3M's LeadCheck test kit is now recognized for use on drywall and plaster. This will definitely be helpful for those renovators doing RRP work who prefer using the LeadCheck swabs. Before EPA recognized the use of the LeadCheck test kits for drywall and plaster, renovators could only use the D-Lead Test Kits, the only other recognized test kit available to RRP renovators. As a result of this change by EPA, now renovators have their choice of two test kits that are recognized by EPA for use on wood, ferrous metal (alloys that contain iron), or drywall and plaster surfaces under the RRP Rule.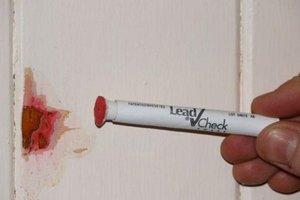 Here is what is now posted on the EPA web site:
NOTE: The EPA web site also includes a link to a fact sheet on the EPA-recognized test kits (PDF), however EPA has not updated that fact sheet yet to reflect the change.