Congress Introduces Another Amendment to the RRP Rule on June 7, 2012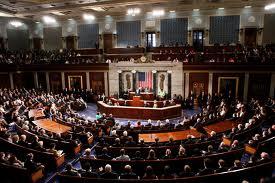 Today, according to an article by NAHB posted to the website HousingZone, Congressmen John Sullivan (R-Okla.) and Tim Murphy (R-Pa.) introduced H.R. 5911, the Lead Exposure Reduction Amendments Act of 2012, to improve the lead paint rule for remodelers who must comply with the costly work practices and record keeping requirements of the rule.
According to the article the amendment provisions include return of opt-out clause and limitations on expanding the rule. I am not sure or clear at this time regarding exactly what this new amendment includes or the purpose of the amendment. However the article indicates that H.R. 5911 is companion legislation to S.2148 introduced in March and responds to concerns from NAHB Remodelers and affiliated trade groups.
According to NAHB, The Lead Exposure Reduction Amendments Act of 2012 will:
Reinstate the opt-out provision to allow homeowners without small children or pregnant women residing in them to decide whether to require LRRP compliance, not the government.
Suspend the LRRP if EPA does not approve a commercially available test kit that meets the regulation's requirements.
Allow remodelers the "right to cure" paperwork errors found during an inspection.
Eliminate the "hands-on" recertification training requirements.
Prohibit EPA from expanding the LRRP to commercial and public buildings until at least one year after the agency conducts a study demonstrating the need for such an action.
Clarify the definition of "abatement" to specifically exclude remodeling and renovation activities.
Provide an exemption to the regulation for emergency renovations.