3M™ LeadCheck™ Swabs Gain EPA Recognition for Drywall and Plaster
Press Release:

Newest recognition gives contractors a simple, inexpensive choice to test for lead and help win bids under the EPA RRP rule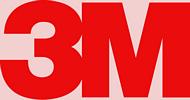 ST. PAUL, Minn. — 3M LeadCheck Swabs, the simple way to test for lead and assist in compliance with the Environmental Protection Agency's (EPA) Renovation, Repair and Painting Rule (RRP), are now recognized by the EPA for use on drywall and plaster.
3M LeadCheck Swabs were the first commercially available lead test kit recognized by the EPA for use on painted wood and metal. Now with EPA recognition on surfaces including wood, metal, plaster and drywall, 3M LeadCheck Swabs provide a quick and simple way for certified renovators to test for lead and take steps to RRP compliance, all with one easy test kit.
"We are hearing from contractors that they are pleased to have an easy, low-cost option that's now recognized for use on drywall and plaster," said Wade Bowman, brand manager, 3M Construction and Home Improvement Markets. "In just 30 seconds, the 3M LeadCheck Swabs turn red if lead is present. Now contractors can choose to do their testing with one simple test kit."
To achieve the latest EPA recognition for drywall and plaster, 3M LeadCheck Swabs underwent a rigorous testing process. The testing process and results were reviewed and approved by the EPA and took into account factors such as ease of use, toxicity of chemicals used, average cost and average time of kit operation as well as overall performance.
"We worked hard with the EPA to produce a reliable test with steps that are easy to follow," said Bowman. "We want to help take some of the burden off the contractor. "
Since April 22, 2010, contractors performing renovation, repair and painting (RRP) projects in pre-1978 homes, schools and daycare facilities are required to be certified and follow lead-safe work practices. This EPA-issued RRP Rule is aimed at preventing lead poisoning.
When used by a certified renovator, 3M LeadCheck Swabs are EPA-recognized to determine that lead-based paint is not present on wood, metal, plaster and drywall, making them an important tool when following the RRP Rule.
3M LeadCheck Swabs are widely recognized as the fastest, easiest, most cost-effective lead detection product on the market. The LeadCheck brand has been at the forefront of lead detection and awareness since 1992. At less than $5 a swab, it's a tool to help RRP-certified contractors win jobs.
3M LeadCheck Swabs are available nationwide at home centers, hardware and paint stores as well as online and are sold in 2-packs, 8-packs, and contractor packs of 48 swabs.
For more information about 3M LeadCheck Swabs visit www.3MLeadCheck.com. For more on how to use LeadCheck on drywall and plaster visit http://leadcheck.com/using-leadcheck-on-plaster-and-drywall.
About 3M
3M captures the spark of new ideas and transforms them into thousands of ingenious products. Our culture of creative collaboration inspires a never-ending stream of powerful technologies that make life better. 3M is the innovation company that never stops inventing. With $30 billion in sales, 3M employs 84,000 people worldwide and has operations in more than 65 countries. For more information, visit www.3M.com or follow @3MNews on Twitter.
###
Robert Brittain
3M Public Relations
651-733-7032
Jenna Thomas
Cohn & Wolfe
404-260-3567
jenna.thomas@cohnwolfe.com
3M and LeadCheck are trademarks of 3M.
© 2012 3M