Instructions For Using LeadCheck Lead Test Kits On Drywall And Plaster

EPA has recently updated recognition of the 3M™ LeadCheck™ for use on drywall and plaster. Currently-recognized test kits, with information including substrates upon which they can be used, can be found at http://www.epa.gov/lead/pubs/testkit.htm.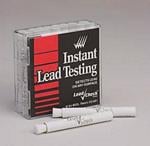 Please note that all EPA-recognized test kits must be used following the manufacturers' instructions for the applicable substrate.
NOTE: FOR USE ON PLASTER AND DRYWALL, users of 3M™ LeadCheck™ should download updated instructions for using the test kit on plaster and drywall. The updated procedure for testing plaster and drywall is slightly different than the procedure used previously.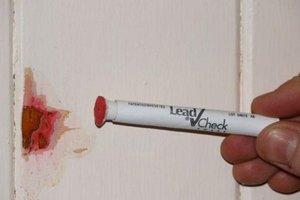 3M™ LeadCheck™ test kits shipped to retail outlets after April 1, 2012, will contain the updated instructions. Kits purchased prior to April 1, 2012, or that contain the older instructions can still be used but the user must follow the updated instructions when testing plaster and drywall.