What States Have Taken Over Administration and Enforcement of The EPA RRP Rule?
Note: This post was updated on 2/28/12 to reflect information available at that time.
As of this post (updated on 2/28/12), the following states are either exploring adoption, are in process or are pending adoption of an RRP rule: District of Columbia, Illinois, Michigan, Minnesota, Missouri, Tennessee, Virginia, California
The following information can be found at the EPA web site. This information was current as of 2/28/12. Click here to check the EPA web site for the most current information.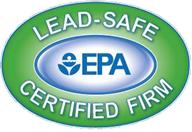 EPA Authorized State Programs
EPA has the authority to authorize states, tribes and territories to administer their own RRP program that would operate in lieu of the EPA RRP regulations. When a state, tribe or territory becomes authorized, contractors and training providers working in these areas and consumers living there should contact the appropriate state, tribal or territorial program office.
The following states have been authorized by EPA: Alabama, Georgia, Iowa, Kansas, Massachusetts, Mississippi, North Carolina, Oregon, Rhode Island, Utah, Washington, and Wisconsin.
Information for States and Tribes
EPA headquarters has developed guidance documents to assist states and tribes that are applying to EPA for authorization to manage their own lead renovation, repair and painting programs (PDF) (122 pp, 257K).