In a June 3, 2010 Boston Globe articleby long time "Handyman on Call" Peter Hotton, Mr. Hotton graciously admitted he was not aware of the new EPA RRP rule when he had advised a homeowner regarding sanding of the exterior of his pre 1978 home before painting. Fortunately for Mr. Hotton and his readers, Rick Cutler, production manager/project developer of Out of the Woods Construction & Cabinetry Inc.of Arlington took the time to inform Mr. Hotton about the law.
Hotton reports that in his message, Cutler suggested to Hutton:
"... if you haven't read up on the new EPA RRP rule about lead and the updated dust containment procedures, please do before you give anymore inaccurate advice."
In his response to Cutler's message, Mr. Hotton wrote the following:
"That the handyman will do, with thanks to Rick Cutler, and I notice the regulations apply not only to renovation contractors and other professionals, but to homeowners as well."

Sorry Peter, I think you have it wrong again, or maybe need to clarify your message regarding the new EPA RRP Lead Paint Rule. The EPA is clear that homeowners doing their own work are not required to follow the rule, only those who do it for compensation are subject to the rule. I definitely am of the opinion this is not very wise, but, under the law, homeowners do have the right to create lead dust at their own homes in the course of renovating. EPA suggests they use lead safe practices, but does not require they do so. Therefore, they can poison themselves, their own children and even their neighbors in the course of doing so.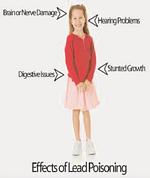 Statistics have shown, including EPA's own research, that more children are poisoned by lead due to renovations as a result of their parents doing the work than by professional remodelers.
I hope this clarification will help homeowners seek to better understand the risks related to lead paint and how they choose to have work done at their homes, whether doing it themselves or hiring the work out.
I posted a comment to Mr. Hottonon the Boston Globe's web site as well, to share the above information and my opinion about home owners doing their own work. It is also my opinion that, unfortunately, Mr. Hotton has become just one more unfortunate example of someone who was unaware and then misinformed about the new RRP rule. I suggest this is not his fault; he can't know everything and to his credit does provide an open forum for his readers to help clarify and verify the information he shares with his readers. He also openly recognized the misinformation. For that, kudos and keep setting a great example!
On the other hand, Mr. Hotton is just one more example of someone who was unaware of the new rule and the serious implications of lead poisoning potentially caused by renovations due to the lack of any public and industry awareness performed by the EPA.