Questions (2):
(1) If a homeowner removes all the painted surfaces in a room and then hires a certified firm to remodel the room, does the renovator need to follow the RRP Rule?
(2) Does the RRP Rule apply where no paint at all is present, such as in a 100 year old unfinished basement?
According to the EPA web site:
"No. The EPA RRP Rule applies to activities that result in the disturbance of painted surfaces. Where there is no paint to disturb, the RRP Rule does not apply."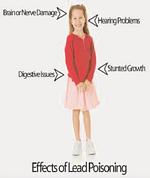 Note: If the home owner has removed all painted surfaces and or has already done all required demo, renovators should still be cautious. Just because all of the painted surfaces have been removed does not ensure that there is no lead dust still present in a work area. If the renovator spreads that dust while working, he or she could still be held liable for doing so. If demolition has been done by others prior to the start of work, it might be wise to have the area tested before you begin your work.
NOTE: According to the EPA RRP rule, you cannot offer, sell or do work on pre-78 target housing for compensation unless you or your business is a certified firm. Although the work practices may not be required at a property if you are not disturbing any paint, the firm doing the work must be an EPA Certified Firm.