Question:
What is the "opt-out" provision of the Renovation, Repair, and Painting (RRP) Rule and when does it apply?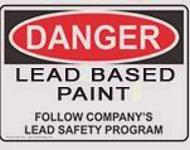 According to the Q&A area of the EPA's web site, before you can offer or do work on pre-1978 homes, you must be a Certified Firm (click here to see this Q&A). So, even if the work practices are not required, or the owner decides to opt-out, offering services or working on target properties requires that the contractor offering the contract to a property owner be a certified firm.
According to the EPA web site:
"The RRP Rule published April 22, 2008, allows homeowners to 'opt out' of the requirement to hire a trained renovator who follows the RRP work practices if the homeowner certifies that (1) the renovation will occur in the owner's residence, (2) no child under age 6 or pregnant women resides there, (3) the housing is not a child-occupied facility, and (4) the owner acknowledges that the renovation firm will not be required to use the work practices contained in the RRP rule."
NOTE: On April 23, 2010, the EPA announce that the opt-out provision would be phased out. The change in the rule regarding the opt-out will become effective on July 6th, 2010. Click here for more on the opt-out posted at the EPA Web Site.

NOTE: Rhode Island is one of many states and or tribal authorities that has been granted and or is seeking authorization by the EPA to administer the RRP program. The opt-out provision is/will not be allowed in RI. If you know of the status of the opt-out in RI and or other states, please contribute that information along with a source/link to confirm accuracy.