Question:
I am a small painting contractor and want to take the lead workshop being offered by the city of San Diego. They say I need to register my company with the EPA RRP before taking the class. Can you tell me what I should do first? Thanks Jim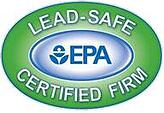 Thanks for your message. You are in a tough spot. It might not make you feel any better, but you are in the majority of contractors who have been blindsided by this new rule.
You can do either first. You do not need to be a EPA Certified Renovator before applying for Firm Certification. Firm applications can take up to 90 days to process and, according to the rule, starting April 22nd you are not supposed to offer, sell or perform work on homes build prior to 1978 unless you are a certified firm.
Here is what I suggest:
1. Go to the EPA RRP Info page on my website and find the link to download the firm application. Fill it out and send it in ASAP along with the required $300.00 fee.
2. Take your Certified Renovator class as soon as possible.
3. Request and download the RRP Summary I offer on the EPA RRP Info page of my website. This will give you a good overview of what you will need to be aware of and consider.
4. Down load and read the EPA Brochure titled; Small Entity Compliance Guided to Renovate Right. Read the guide from cover to cover. It is a great summary and will give you a big picture understanding of the rule and how it will affect your work and your business practices.
5. Read the actual rule; including the amendments and the preamble. This too is available as a link on the EPA RRP Info page of my website
6. In addition to the work practices, you will need to understand the new business responsibilities and how they will affect your business practices; including sales, contracts, estimating, scheduling and subcontractor relationships, just to name a few.
7. Make a list, get the help you need for the things you cannot do or get yourself, and start working your list.
8. If you have a headache already, take a few Advils now...
I hope this helps. Keep checking back on this site. I am continuously adding new info as I find it. Be careful where or who you get your info from. There is a lot of mis-information going around out there.