RIBA Contractor and Remodeler Business Success Boot Camp
Session #4
Sales Boot Camp For Contractors and Remodelers

Smart Selling For Tough Times

Note: This is Session #4 of a FREE 5-Session Educational Boot Camp for Remodelers, Home Improvement Contractors, Sub Trades and Builders


Brought To You By
This FREE Event Sponsored By



Date: Thursday, November 7, 2013

Time: 4:30-7:00 PM

Location: Rhode Island Builders Association Office, 450 Veterans Memorial Parkway, #301, East Providence RI


This workshop is FREE for members and non-members!

Join us for refreshments and an opportunity to network after the Session.


This 2 hour session has been approved by the Massachusetts Board of Building Regulations and Standards for 2 credit hours towards Massachusetts Construction Supervisor License Continuing Education Requirements. Includes one credit in the Business Practices category and one credit in the Elective category
Course #CS-7800, Coordinator ID Number: CSL-CD-0078
Smart Selling For Tough Times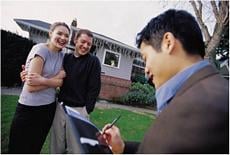 Contractors who are successful at selling at higher prices have learned how to differentiate their businesses from their competition. They have also learned how to market those differences so they attract the right prospects and turn them into customers. If you have been feeling like a commodity in your marketplace, forced to sell on price, there is hope. Learn how to sell smarter so you won't have to resort to working harder and longer hours just to make ends meet or keep the doors open.
The Natural Truth About Sales
If you're not using your sales system you'll be using the prospects buying system. When that happens, you're not selling and your prospects might not end up buying the best solutions for their real needs.
Stop Wasting Time On People Who Will Never Buy From You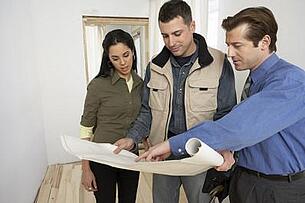 Successful remodeling companies know how to prequalify their prospects so they don't waste valuable time and resources. Prequalification starts with the first phone call. Does your business have a process for prequalifying leads?
This Boot Camp Will Include Role Playing
Role playing is one of the best ways to learn and master the art of selling because it can simulate real life sales challenges and opportunities. Bring your sales challenges to so we can all work together to improve our sales skills and our ability to help the right prospects. You can bet we'll have some fun doing it too!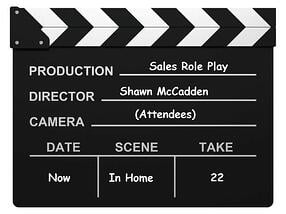 If you ask the right questions and listen
Your prospects will tell you how to sell to them
It's easier than you think!
By Attending This Boot Camp You Will:
Learn how being strategic about the customers you serve and the projects types you sell can help you improve your sales results.
Learn how to use and customize a lead sheet to best serve your company.
Learn how to get prospects to open up with information when they call so you can do prequalifying yourself and train your team to do so as well.
Learn how to use the information you or your team will capture to improve sales meetings and results.
Learn how to shorten the sales cycle and close more sales at the same time.
Learn the three things every sales professional must know about a prospect before offering any solutions or a price.
Discover how to use the psychology of sales to reduce your prospect's reliance on price when selecting their remodeler.
Learn how to help your prospect discover why they need to discuss budget with you.
Observe and learn strategies and tactics you can use so you don't have to memorize a bunch of canned responses to address sales objections
Learn how to use your estimate and proposal to help you differentiate your business and close the sale.
Learn how to properly catch and release certain prospects so you will have the opportunity to catch them again at a later date and turn them into customers.
If your current sales strategy isn't working or you have resorted to selling on price, this Boot Camp is for you.

Registration is required to attend these workshops and space is limited