Contractor and Remodeler Business Success Workshop #2
Marketing Boot Camp
Choosing and Targeting
The Right Customers and Project Types for Your Business
Note: This is Workshop #2 of a 6-Workshop Business Training Program for Remodelers, Home Improvement Contractors, Sub Trades and Builders


This 3 hour workshop has been approved by the Massachusetts Board of Building Regulations and Standards for 2 credit hours towards Massachusetts Construction Supervisor License Continuing Education Requirements - Course #CS-7501, Coordinator ID Number: CSL-CD-0075
Choosing and Targeting
The Right Customers and Project Types for Your Business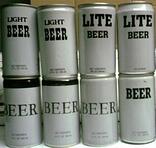 Many remodelers and builders have come to realize that their businesses can no longer be all things to all people and that trying to do so makes it almost impossible to differentiate themselves in today's marketplace. If consumers can't differentiate between businesses, they use price as their basis to choose a contractor. Smart consumers don't want generic. They want different and many are using the Internet to find, research and prequalify which businesses they will work with. And, if your business doesn't have a quality web site that demonstrates your differences, visitors will move on to one that does.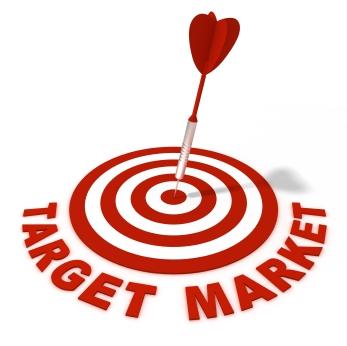 By strategically targeting specific customer types and project types your business can benefit in many ways and create opportunities for increased profitability at the same time. This half day workshop is designed to help you understand the many factors that you and your business can take into consideration if you want to successfully and profitably target, market to and attract a strategic niche.
By completing this class you will:
Discover how and why your business plan and exit strategy can help you identify your target customer and niche.
Learn powerful areas to explore and consider when identifying your target customer and niche
Understand the importance of developing your strategy before your tactics so your marketing differentiates your business.
Learn ways your marketing message can support your sales efforts.
Learn several highly effective marketing tactics already proven to work if you know your target.
Leave with a simple and cost effective strategy for creating a successful marketing campaign to attract your chosen target customer.
Find out how the Internet and your website can help the right prospects find you.

Learn how and why blogging can be one of the best ways to help targeted prospects find you!

Learn how to generate your own leads so you won't need to work with or pay money out to Internet referral services for poor quality price sensitive leads.
Learn how to properly catch and release certain prospects so you will have the opportunity to catch them again at a later date and turn them into customers.
Learn how to predict, track and determine ROI.

Get a Sample Lead Sheet to use for incoming leads

Learn how to make improvements using what you learn from your marketing efforts over time.
Be able to identify what you can do yourself and where you will need help.
Bring your follow-up questions from working on your marketing strategy to the Free Lunch and Learn session at the next workshop!
Thinking about figuring all this out on your own?
If you and your business have the ability, the time and the money to learn all this stuff on your own check out this list of Five Great Books for Remodeling Business Owners.
Rather work one-on-one with a coach to help you?
Contact Shawn to find out how he helps remodelers and other construction related businesses all over the country achieve the business and personal results they desire. If you're not earning and keeping enough money for your retirement yet he can help you change things.

Registration is required to attend these workshops and space is limited