Remodeling Show Bravo Boot Camp 2013, Chicago IL
Success Starts With a Business Plan


This is Session #4 of the Remodeling Show Bravo Boot Camp
To be held on October 16 and 17, 2013

Remodeling Show 2013




Session #4 of the Bravo Boot Camp

Date: Thursday, October 17, 2013

Time: 8:00 - 9:30 AM


Location: Lakeside Center at McCormick Place, Chicago IL

Click here for more information
Class description: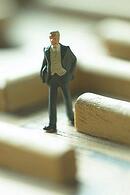 When you chose to start your own business did you dream of independence, control and financial success? Are these dreams actually happening?
The ability to reach these goals can be greatly improved with the use of a business plan and this class will show you how to create and work with your own business plan. See the various ways your plan can serve your company, from financial management to operational strategy and helping you achieve long term goals.
All those dreams you started with can be yours with the use of a proper business plan.
By completing this class you will:

Learn how to quickly and easily write a workable business plan you can follow.
Be able to clarify and incorporate important long term considerations into your plan.
Have a better idea of the customer types and employees you will need to attract to accomplish your plan.
Thinking about figuring all this out on your own?
If you and your business have the ability, the time and the money to learn all this stuff on your own check out this list of Five Great Books for Remodeling Business Owners.
Rather work one-on-one with a coach to help you?
Contact Shawn to find out how he helps remodelers and other construction related businesses all over the country achieve the business and personal results they desire. If you're not earning and keeping enough money for your retirement yet he can help you change things.