BAEC "Remodeling My Business Spring Training Boot Camp"
Session #3, April 17, 2014
Strategic Estimating And Proposal Workshop
Know What You're Selling Before You Sell It!

Note: This is Session #3 of a 5-Session Educational Boot Camp for Builders, Remodelers, Home Improvement Contractors and Sub Trades

Hosted By
Businesses Investing In This Event And Their Contractor Customers




Date: Thursday, April 17, 2014


Time: 4:00-6:30 PM

Location: Builders Association Learning Lab
20 Hartford Road - Suite 28
Salem, CT 06420

Member Cost: $20/person

Non Member Cost: $30/person


Includes light refreshments and a great opportunity to network!

Registration required to attend

Know What You're Selling Before You Sell It!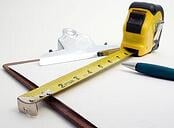 Many contractors look at estimating simply as a way to determine the cost of a project. Then, when the project is sold, they essentially have to estimate the project all over again just to get a materials list and figure out how long things will take so they can create a project schedule. A lack of adequate business systems is one of the most common reasons construction businesses fail. That lack of systems causes additional work for the whole team, increased labor costs and often leads to expensive rework on projects.
Being strategic about the process you use to collect and document project information when selling to customers can really make a big difference for your business. Done right, the estimating process can: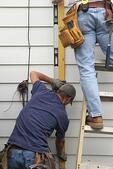 Help you sell to the right prospects
Help you sell at higher margins
Provide production staff the information they need
Make project scheduling much easier
Help you identify what resources you will need and when so you can make smart hiring decisions.
Identify your cash flow requirements so you can pay bills on time
Help protect planned profits while producing those projects.
The right process can also help improve handing the project off to your production team, freeing up the business owner and the salesperson so they can concentrate on running the business and selling more projects.
If your current estimating strategy is limited to only producing the number you charge clients for a project, this workshop is for you.


By completing this class you will:
Learn about the many benefits of strategic estimating
Learn strategies for managing allowances and protecting your margins on final selections and change orders
Discover how your estimating method can help you create project payment schedules that improve your cash flow and give your customer confidence about making payments.

Learn how to use and get a Free and simple to use Excel Estimating Template used by thousands of contractors all over the country

Discover how to create proposals that help you sell, differentiate your business, protect profits and manage customer expectations.
Learn how to make sure your team has what they need to install/build projects profitably and on their own.
Registration is required to attend these workshops and space is limited