Training Seminars by Shawn McCadden
Shawn can offer seminars, dinner meeting presentations and key note addresses for your group or meeting

Topics are available for consumers, remodelers, builders, supply chain employees, manufacturers and others who work within the construction industry.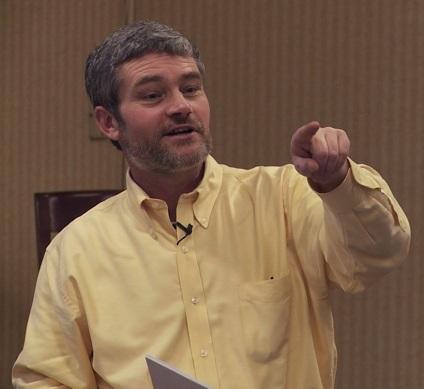 Although Shawn specializes in Remodeling Industry related topics, his presentations have been customized for a variety of industries and purposes
Shawn's presentations are always very interactive, educational, eye opening and, of course, fun for him as well as the attendees.
His from-the-trenches experience and real life examples always resonate well with business owners and their employees.
Consumer Topics

Getting Yourself and Your Home Ready For Remodeling
Choosing A Professional Contractor
Living Through the Remodeling Experience
What Is Design/Build And Is It Right For You?
Ensuring Lead-Safe Remodeling At Your Home

Material Supply Chain Topics

Who Are These Remodelers and What Makes Them Tick?
Finding and Selling To Remodelers
Segmentation: Which Remodelers to Work With and Why
What Remodelers Need From You to Grow Their Businesses
Identifying Specialized Services to Meet Contractors' Needs
Yard Staff Training That Helps Keep Remodelers Coming Back
Understanding How Your Customers Make Money and Can Make More

Contractor and Remodeler Topics

MA CSL Continuing Education
EPA RRP Certification and Related Topics
Business Management and Administration
Financial
Marketing
Sales
Design
Production
Personnel
Communications

Topics For Any Industry or Meeting


Instructional
Motivational
Key Note
Custom and Researched Topics
Team Building and Team Culture
Facilitated Discussions