6th Annual ASHI-NE Chapter Fall Conference & Expo Featuring Remodeling Speaker Shawn McCadden
An Overview of Wood Framing for Home Inspectors
Monday, September 20, 2010

Hawthorne Hotel, 18 Washington Square W, Salem, MA

Shawn's presentation will be from 8:00 to 10:30 am
Note: Full Conference and Expo Scheduled for September 20-21, 2010
Join ASHI-NE for two days of learning and intra-professional networking and meet with industry vendors in an interesting and historical place...Salem, MA.
Earn 6 CEUs/CEs each day.
See the registration form for special two-day discounts.
Save even more when you register by September 3!
Reservations are required.
---
An Overview of Wood Framing for Home Inspectors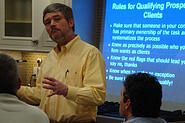 Shawn McCadden, a remodeling industry speaker and remodeling consultant, is one of the most prominent figures in the remodeling industry. He obtained his builder's license by age 18; founded, operated, and sold a successful employee-managed design/build firm; co-founded the Residential Design/Build Institute; and went on to become director of education for a major national bath and kitchen remodeling franchise company.
Today he speaks frequently at industry conferences and trade events, including JLC LIVE and The Remodeling Show, consults with remodeling companies, and writes an award winning monthly column for Remodeling Magazine. Shawn works with aspiring remodelers, helping them discover, identify, and achieve their professional and personal goals.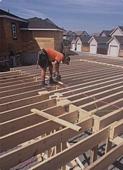 What better way to precede a field trip of 18-19th century homes in Salem than by refreshing our knowledge of wood framing techniques from an expert in the field. Shawn will hold your interest and happily answer your questions regarding the various types of framing techniques. He is always entertaining and thoroughly knows the business of home inspection and construction from his vast experience as a design / builder.