Harvey BP Trade Show Seminars with Shawn McCadden, Remodeling Industry Speaker
Shawn McCadden will be back again this year at several Harvey Building Products Trade Show Events

Shawn Will Present Two Seminars At This Event!

Gillette Stadium


Wednesday, April 4, 2012

One Patriot Place
Foxborough, MA


Space is limited. Registration is required

---
Seminar One: 3:00 to 4:00 PM
Reducing Operating Costs and Doing More with Technology

Seminar Description: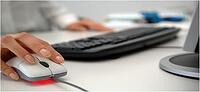 What have you done to bring your business into the technology age? We all live in a world where instant communication and instant access to information have become almost an assumption. Businesses need new ways to reduce staff and at the same time get more done if they want to remain competitive. It's not a matter of if, but rather when builders and remodelers will no longer be able to operate their businesses without embracing technology in a comprehensive way. Join this lively and informative discussion to learn ways your business can take advantage of current technologies, how to evaluate your options and how to get started.
Learning objectives: By completing this class you will learn:
Why your business needs and can benefit from technology
How to choose technology options for your business that address current as well as future needs.
What you will need to consider to successfully implement technology into your business.
How technology can help green your business
How technology can help you be more competitive and increase profits at the same time.
---
Seminar Two: 4:00 to 5:00 PM
Show Me Where the Money Went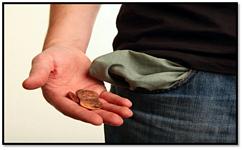 Is your checkbook balance often lower than you expected? Nine of every ten high quality remodeling businesses with raving fans for clients fail within the first five years. The number one reason contracting businesses fail is due to a lack of available money when they needed it, even if they are operating profitably. So what do those who want to succeed need to know? Come to this session and understand why (even though you earned a profit), there may be no money in the bank. These money tips will help you better manage money and help you succeed in the future.
Learning objectives: By completing this class you will be able to:
Know the difference between cash and accrual accounting and which one to use for your business.
Understand and use a variety of options for better managing cash flow
Write payment schedules to improve collections and avoid being under billed with your clients.
Registration is required to attend these seminars and space is limited so register today!