Seven Keys to Differentiation for Remodeling Companies with Shawn McCadden
This Event Is Sponsored By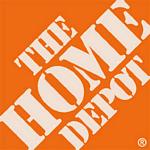 Thanks to the Oregon Remodelers Association/NARI, in cooperation with The Home Depot for sponsoring this meeting!

Wednesday August 11, 2010

Location: Ambridge Event Center - 1333 NE Martin Luther King Jr. Blvd, Portland, OR 97232

Meeting is scheduled from 11:30 AM - 1:30 PM
Lunch Will Be Included!
***Pre-Registration Is Recommended***
Who can attend: Everyone and Anyone engaged in the remodeling industry, including contractors and business owners, individuals looking to improve or enhance their remodeling business.
Cost to Attend: $25.00 for ORA/NARI Members if registered by 5PM on 8/910,
Member Late or on-site registration received after 5PM on 8/910 - $40.00
$45 for Non-Members (First time attendee recieves member rate!)
Advanced registration is encouraged, late/on-site registration is $40
To register: www.oregonremodelers.org
Space Is Limited - Register Today!
For Directions: Visit the Ambridge Event Center website
For more information: Contact ORA at 800-863-9119 or 503-788-2274
---
Seven Keys to Differentiation for Remodeling Companies
Jerry Garcia, guitarist for the Grateful Dead once said "You do not merely want to be considered just the best of the best. You want to be considered the only one who does what you do." Shawn McCadden CR, CLC will share his thoughts on how remodeling contractors can gain a larger share of their market while increasing profit margins at the same time. For this unique session, Shawn has created a list of seven things professionals can do to differentiate themselves from their competition. If you are the only one who does what you do, and customers want what you offer, they will only be able to get it in one place. If you want to remove yourself from the bidding game and pricing wars, you don't want to miss what Shawn has to share with us. You will be "grateful" you came.
Learning objectives: By completing this class you will be able to:
Know how to identify and communicate ways your business is different
Understand how to enhance your marketing messages so they stand out
Understand how to separate your business from the competition in ways far more valuable than price