Five Key and Timely Business Investments for Remodelers
I have been very fortunate to participate at many Harvey's Trade Shows over the past years. Thanks to Harvey Building Products for inviting me to participate again at this 50th Anniversary Celebration!


This year's Harvey Trade Shows feature over thirty suppliers and manufacturers. Each event offers industry professionals the opportunity to discover the latest in product technologies, networking opportunities, installation demos and more.
Wednesday January 12, 2011

This seminar is scheduled for 11:00 AM - 12:30 PM
It's incredible! Even after 50 years Harvey still offers FREE admission, complimentary parking, and BIG raffle prizes. Who can top that?
Registration is required to attend this seminar and space is limited so register today!
---
Five Key and Timely Business Investments for Remodelers
Program Description: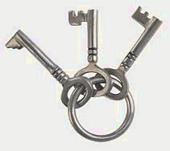 A recent surge in leads and sales has been reported by many remodelers. This is a welcome change that will help those businesses strapped with aging accounts payable and uncomfortable loan balances. As welcome and helpful as improved cash flow can be, as a business owner you must be sure you prioritize how you use it. Remodelers should not only catch up on debt with this money, but it is also important to use some of it to invest back into your business as a way to get prepared for a changed but improving marketplace. In this interesting and though provoking seminar you will learn about five areas remodelers should consider investing in as their finances improve and the marketplace recovers. Wise investments in your business can help you earn and keep more money and prepare your business for future challenges.
Learning objectives: By attending this seminar you will learn:
How to use what you learned during the recession to prepare your business for the next recession
How and why to choose the right sales training for you and your team
Investments your business can make that will improve your businesses performance and lower operating costs at the same time
How to use your business's website and web presence to increase leads and the quality of those leads