March 27, 2014 Harvey Building Products Education Workshop
In South Portland ME

Shawn McCadden Will Be Back Again This Year
At 9 Different Harvey Building Products Educational Workshops
South Portland Educational Workshops
Thursday, March 27, 2014

DoubleTree by Hilton
363 Maine Mall Road
South Portland, ME 04106


Admission: $50 for Full Day up to 5 classes
Registration Required to Attend


See Shawn's Topics and Class Times Below


Seminar Package includes:
Continental breakfast, boxed lunch
Hooded sweatshirt and padfolio from Harvey/GAF
Valuable Harvey coupons and workshop handouts
Complimentary cocktail reception sponsored by Trex®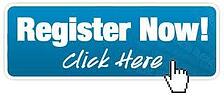 ---

Shawn will presenting these two seminar topics
Each topic presented twice each at this event:
Seminar One: 9:30 -10:30 AM and 12:45-1:45PM
12 Low or No Cost Marketing Tactics Proven To Get Results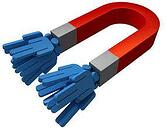 Smart contractors know that waiting for the phone to ring just doesn't work anymore. Referrals are great, but relying on them to happen on their own might not generate enough calls or work for your business. Yes, marketing costs money, but there are plenty of effective and low cost marketing tactics contractors can take advantage of. Shawn McCadden has assembled his list of 12 low or no cost marketing tactics that are proven to get results. Using these easy to do and common sense marketing ideas will definitely help you grow your construction business.
Learning Objectives: By attending this seminar you will learn:
How you can get your message out with a series of small investments
How to make you and your business stand out from your competition
How to get more work and referrals from your happy customers
---
Seminar Two: 10:45 - 11:45 AM and 2:00 - 3:00 PM

Why and How Contractors Can Sell and Sell More in This New Economy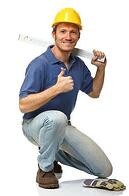 The economy and consumer confidence is improving. Consumers are no longer just maintaining their homes because they have to. More and more home owners are back to improving their homes and spending their money on discretionary projects that make them feel good. If you had to resort to selling on price during the recession there is light at the end of that tunnel! Now is a great time for contractors to move out of survival mode and take advantage of the work load and business opportunities the improving economy has created. Spring and the good weather are on their way. Will you be ready for the "selling season"?
Learning Objectives: By attending this seminar you will learn:
How and why consumers have changed the way they buy and make decisions
A new and simple approach to selling that will help your prospects feel good about buying from you
How and when to use product samples so they help you sell, sell more and make more money.
Registration is required to attend these seminars
Space is limited!