Bucks-Mont NARI Chapter Offers Contractor Education Event Featuring Shawn McCadden

NARI Of Bucks-Mont Mega May Chapter Event at Kieffer's Appliances
Thursday, May 8th, 2014

785 Sumneytown Pike Lansdale, PA 19446




Time: 4:00-8:30PM

Fee: NARI Members $25.00 Prospects -Free

Includes Food and Drinks!
Registration required to attend!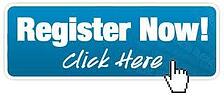 ---

Shawn will presenting these three seminar topics at this event:
Seminar One: 4:00 to 4:45 PM
Production: You Sold It, Now You Have To Build It
Production is not a place to make money. In fact, it's often a place where contractors lose money. One mistake of the kind that you could easily offset back in the days of big and plentiful jobs, such as ordering the wrong vanity or tile color, can eat away at profit margins in today's market. Small jobs can further compound losses if employees can't shift to alternate or "floater" tasks and must pack up and relocate to another project. On small jobs, one mistake can eat all the profit and even cost you money to finish the job. Plus, lost hours and days mean less production, scheduling problems and less earned gross profit.
Wouldn't it be great if you could totally eliminate the punch list so there are no unexpected surprises at the end of what you thought was a satisfactory construction or remodeling job? No delays on collecting your final payment? Shawn McCadden will show you how you can avoid any surprises through the use of strategic pre-construction meetings and pre-completion meetings.
Learning objectives: By completing this class you will
Learn how your sales process and your proposal can help improve production results and profits
How your estimating process and your estimate's format can help your team plan and build the project on their own
Learn about Pre-Staging projects, how to it and the benefits if done well
Learn what a preconstruction meeting is, how to do one and how it can help you make more money and get more referrals
Learn what a Quality Control Precompletion Meeting is, how to do one and how it can help eliminate the Punch List and help you collect your final payment
Learn the differences between a Production Manager Driven System and a Lead Carpenter System so you'll know which one is best for you and your business
Learn how to get your team to finish the job before the tools, equipment and the team leave for the next job
---
Seminar Two: 5:00 to 5:45 PM
A New Way Of Looking At Sales and Selling For A New Remodeling Marketplace
Contractors who are successful at selling at higher prices have learned how to differentiate their businesses from their competition. They have also learned how to market those differences so they attract the right prospects and turn them into customers. If you have been feeling like a commodity in your marketplace, forced to sell on price, there is hope. Learn how to sell smarter so you won't have to resort to working harder and longer hours just to make ends meet or keep the doors open.
Learning objectives: By completing this class you will:
Learn how to be strategic about the customers you serve and the projects types you sell.
Discover several new and low cost ways to market your business and attract highly qualified leads.
Learn how to turn qualified prospects into repeat and referring customers who value what you offer and how you deliver their solution.
---
Seminar Three: 7:15 to 8:00 PM
Listen To The Music Playing Around You If You Want To Get Your Business Rockin!
The recession has definitely altered what we used to consider normal and the new normal is just getting started. If the last few years have been difficult for you and your business maybe it's time for a new way of looking at your business and your life.
Our speaker for the "your organization/group meeting" will be nationally known Remodeling Industry Expert Shawn McCadden. Join us as Shawn shares his words of wisdom and advice for contractors who want to create a new and profitable future for their business.
This won't be a run of the mill presentation or "The Same Old Song and Dance". Shawn tells us he'll weave in words of wisdom and thought provoking ideas from rock and roll legends to make the night fun and help attendees discover new ways to improve their businesses and their lives. If you're tired of Singing the Blues this unique and interactive presentation might be just what you need to "Turn the Page" and for "Takin Care of Business"!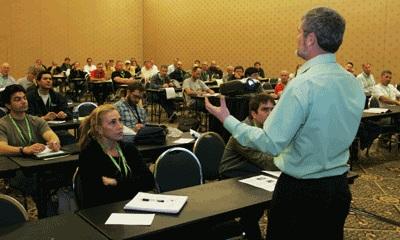 Registration is required to attend these seminars and space is limited so register today!