JLC LIVE RRP Documentation Seminar with Shawn McCadden
Lead RRP Compliance: Documentation Simplified
Saturday, March 24, 2012

Rhode Island Convention Center
Providence, RI

1:30pm to 3:00 pm

---
Lead RRP Compliance: Documentation Simplified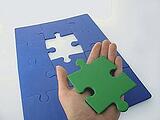 Program Description:

Are you concerned about properly complying with the documentation requirements of the EPA RRP rule? Looking for the forms, checklists and paperwork you need? Even if you had them, would you and your employees know how to fill them out so they would pass muster at an EPA audit?

To help remodelers and others sleep better at night, remodeling industry consultant and RRP Instructor Shawn McCadden has developed a simple documentation process and easy to use forms needed to properly comply with the documentation requirements of the EPA RRP rule.

By completing this class you will learn:
The complexities of the RRP Lead rule and compliance
How to fill out the forms so you will satisfy an EPA audit and protect your business
How to use the forms to help you with estimating, selling, preparing for and completing RRP related projects/jobs
How to use the forms to identify and track what you need to do at the office and on the jobsite
Specific steps you can take to simplify the documentation and manage the tasks
A system to keep track of the documentation for each job you run
For attendees only: Come to his presentation to get your copies of Shawn's forms and to learn how to use them to protect your business and your profits.