JLC LIVE Carpenter Career Opportunities Seminar with Shawn McCadden
A Call to Action and an Opportunity for Carpenters and Business Owners

Saturday, March 23, 2013

Rhode Island Convention Center
Providence, RI 02903


Time: 7:00 - 8:30 AM
Shawn McCadden will be back at JLC LIVE again this year!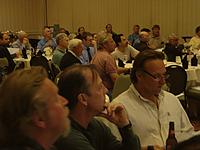 A Call to Action and an Opportunity for Carpenters and Business Owners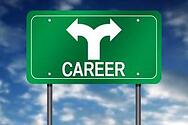 Scaled back due to the recession, most remodeling businesses will need to ramp back up as the work load picks up when economy eventually improves. When it does it will create some great opportunities for career minded carpenters to advance their careers and their compensation.
Not only will these businesses need highly skilled carpenters to do the work, more importantly, they will also need staff with the technical knowledge and advanced management skills to oversee less skilled staff, get the work done on time and produced within budget. If you're a business owner and you don't offer good employees the opportunities they desire and deserve, some other remodeler will.
By completing this class you will:
Learn about several career opportunities and what you will need to do to earn the opportunities.
Learn about typical compensation rates and methods for different job positions and responsibilities.
Learn how to determine if you are working at or taking a job at a company that will invest in your career and is financially stable enough to do so.
Become aware of the training and job experiences you will need if you want to advance your career.
Want to know why you should attend JLC Live? Want to know what to expect when you're there? Watch the video below to find out: