2014 NRLA LBM EXPO Seminar with Shawn McCadden
Will Your LBM Business Be Ready For
The Next Generation of Contractors?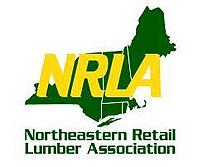 Wednesday, February 26, 2014

John B. Hynes Memorial Convention Center, Boston, MA

Meeting Room 208

12 Noon to 1:30PM


Includes Lunch

---
Will Your LBM Business Be Ready For The Next Generation of Contractors?
About nine of every ten remodeling contractors go out of business within ten years of getting started. That means the construction industry has a new generation of remodeling business owners about every ten years. Plus due to their age and physical abilities, a good number of contractors will be retiring. The next generation of remodeling company owners replacing them will come from members of Generation Y. How they will do business and how they will buy what they need from LBM dealers will be dramatically different than what dealers have experienced from all previous generations of contractors. That's right, if you thought you had finally figured out how to do business with remodelers, get ready, it's about to change, again!

At about 80 million strong, Generation Y is hell-bent on changing the world and is totally impatient with outdated business models. Come to this thought provoking discussion to learn about these new remodelers and what you and your business will need to consider if you want to be ready for them as they arrive.
Learning objectives: By attending this seminar you will:
Learn who Generation Y is, what's different about them and why they are different.
Learn how and why they will be using technology inside their businesses.
Discover what your LBM business will need to do to get ready for this new generation of customers.
Be able to assess whether your current marketing methods, sales methods and sales staff will need to change.
Learn how to interact and communicate with them in ways they will respond to.