Contractor and Remodeler Business Success Workshop #4
RRP and OSHA Workshop For Contractors and Remodelers

The Massachusetts vs EPA RRP Differences
Presented by: Mark Paskell

Note: This is Workshop #4 of a 6-Workshop Business Training Program for Remodelers, Home Improvement Contractors, Sub Trades and Builders
This 3 hour workshop has been approved by the Massachusetts Board of Building Regulations and Standards for 2 credit hours towards Massachusetts Construction Supervisor License Continuing Education Requirements - Course #CS-7503, Coordinator ID Number: CSL-CD-0075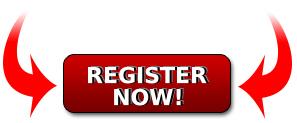 RRP Workshop To Help Contractors Learn The Massachusetts vs EPA RRP Rule Differences And Important OSHA Considerations
If you are a RRP Trained Certified Renovator in Massachusetts can you answer these questions?
Do you know what you are called in Massachusetts if a client or prospect asks?
Is your business in compliance with the new Massachusetts RRP Lead Law?
Are you aware of and in compliance with the OSHA requirements included in the Massachusetts RRP Law?
Do you have the required Massachusetts Lead-Safe Renovation Contractor License that allows you to legally work on pre 1978 target properties?
Are you aware of what work you can or cannot do depending on the building owner's purpose and which Lead License(s) you have?
Are You Aware of the EPA Amendments to the RRP Law and which ones apply in Massachusetts?
If you do not know the answers to these questions, you are not alone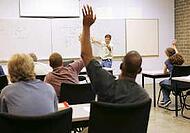 On July 9th 2010 the State of Massachusetts took over the administration and enforcement of the EPA Renovate Repair and Painting (RRP) Law. Thousands of Massachusetts contractors who received their RRP training before this date and after are unaware and unclear of the additional requirements in the Massachusetts RRP Lead Law 454 CMR 22.00.
RRP fines for contractors started in early 2012
The state of Massachusetts is now fining contractors who are not in compliance and posting the information on the state website. We have put this training together to help Mass contractors learn the new rules, assist with RRP compliance and hopefully avoid work stoppages and fines.
Who should take this course?
This workshop, created and presented by RRP Expert Mark Paskell, is specifically geared for persons who have already completed the EPA or State RRP training course. This course covers the changes in the EPA RRP Law since 4/22/2012 and it covers the differences and additions written into the Mass RRP regulations.
In this seminar you will learn about:
EPA amendments that change the rule after April 2010
Mass regulations added to the EPA rule on 7/9/2010
Mass RRP terms different than the EPA
OSHA standards affecting contractors in Mass
Medical monitoring requirements
Respiratory requirements
Changes in work practices
Changes in required paperwork
Applications requirements for Mass Sole Proprietors and Individuals
Application requirements for Mass contractors with employees
Requirements and considerations when working in neighboring states
Joint enforcement initiative between Consumer Affairs and Department of Labor Standards
RRP enforcement and fines in bordering states
Recommendations on how to comply
Who must be certified including sub contractors on your projects
Bring your follow-up questions to the Free Lunch and Learn session at the next workshop!
If you are not aware of the MA specific RRP and OSHA requirements when working or offering to perform work on homes built prior to 1978, this workshop is for you.

Registration is required to attend these workshops and space is limited