August 22, 2013 Andover MA CSL Continuing Education Class
This Class Good For 6 Credits
Choosing, Marketing and Selling To The Right Customers
For Your Contracting Business
Sponsored By The Brockway Smith Company
Brought To You By Shawn McCadden And The Contractor Coaching Partnership
Thursday, August 22, 2013

Brockway Smith Company, 146 Dascomb Rd. Andover MA


All Day Workshop: 8AM - 3PM

Coffee, Pastries and Lunch Included!


Cost $179.00/person for one day 6 Credit Class.

Note: Pair this class with another full day class and get 12 credits for just $295.00!


This one day class produces 6 CEU's in the Business Practices Category

Class #CS7805, Coordinator #CD0078

Instructor: Shawn McCadden

This Course is for Contractors Looking to Get in Front of the Right Customers
So They Can Sell More Jobs and Make More Money!

Choosing, Marketing and Selling To The Right Customers
For Your Contracting Business
Course Description: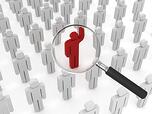 Contractors who are successful at selling at higher prices have learned how to purposely differentiate their businesses from their competition. They have also learned how to market those differences so they attract the right prospects. Then, by prequalify their leads, they avoid wasting valuable time and successfully turn the right prospects into customers.
By strategically targeting specific customer types and project types your business can benefit in many ways and increase profitability at the same time. This workshop is designed to help you understand the many factors that you and your business can take into consideration if you want to successfully and profitably target, market to and attract a strategic niche.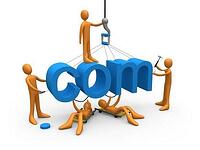 Every remodeling business can benefit from a well done website if it wants good customers to find and buy from it for reasons other than price. If you have been putting off doing a website for your business because you have no idea where to start, this workshop is for you. Don't worry if you don't know what SEO means or you don't know the difference between HTML and a URL. This will be a down to earth presentation using language and examples every contractor will understand.
By Attending This Class You Will:
Discover how and why your business plan and exit strategy can help you identify your target customer and niche.
Learn how to be strategic about the customers you serve and the projects types you sell.
Learn the three things every sales professional must know about a prospect before offering any solutions or a price.
Discover how to use the psychology of sales to reduce your prospect's reliance on price when selecting their contractor.
Learn how to shorten the sales cycle and close more sales at the same time.
Leave with at least 6 big picture considerations for creating a successful marketing plan to attract your chosen target.
Learn several highly effective marketing tactics already proven to work; if you know your target.
Find out how the internet and your website can help the right prospects find you and your business.
Learn what you need to know and consider before going forward with your website.
See how easy it can be to maintain and add to your web site if you have the right tools
Learn how to get the right people to find your website and tell others about it.
Learn to identify what you can and should do yourself and where you will need help.
Learn how to turn qualified prospects into repeat and referring customers who value what you offer and how you deliver their solution.
Registration required to attend