JLC Live Show 2011
JLC Seminars by Shawn McCadden
Current Market Challenges: The Game Has Changed
Sarurday, March 26, 2011

Rhode Island Convention Center
Providence, RI

11:45 am to 12:45 pm

---
Current Market Challenges: The Game Has Changed
Program Description: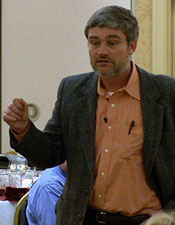 Shawn McCadden will share with us his observations, thoughts and predictions for the remodeling industry. Hear what successful remodelers are doing to thrive, rather than just survive during these challenging times.
It is Shawn's opinion that by having a better understanding of the big picture for our industry, today and for the future, we can not only prepare for what might be around the corner, we can also help shape what it will look like when it arrives!
In this session you will learn:
Common reasons most remodeling business fail and what you can do about them
How the market has changed, continues to and what you need to do to stay current
How selling and marketing have changed and what you need to do to adapt
What is different today about homeowners and their projects
New, pending and proposed government regulations and how they will affect your business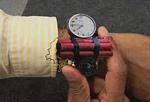 What's at risk if you and your business doesn't adapt to the changes?