JLC LIVE Providence RI Lead Carpenter Seminar with Shawn McCadden
Leadership Skills For The Lead Carpenter

Saturday, March 23, 2013

Rhone Island Convention Center
Providence, RI 02903


Time: 9:00 - 10:30 AM
Shawn McCadden will be back at JLC LIVE again this year!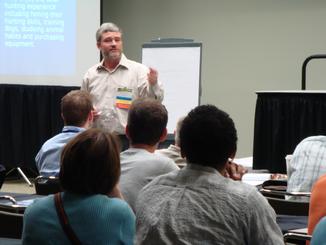 Leadership Skills for the Lead Carpenter

If you're a lead carpenter or hope to be one someday, your goal is to complete your projects in the best way possible and maintain the budget and the schedule at the same time. Sure, you need the skills required to lead projects, but, more importantly, you need the skills required to successfully lead the people who make up your team.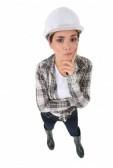 How will you lead, inspire and motivate your team members to work towards and achieve their potential? Can and how will you develop new leaders so you can earn more money yourself and move up inside the business as the business grows? This fun and thought provoking program will help identify and clarify the leadership roles and strategies lead carpenters can use to improve the day to day working experience for themselves, employees and subs. Take the lead, set the example for future leaders to follow. You and your boss will appreciate the difference!
By completing this class you will be able to:
Define culture, identify your current jobsite culture and understand how culture affects you and your team's success.
Learn about the four different roles required to be a successful leader and build a high performance team so you can be in the right roles at the right times.
Learn about the qualities of a good leader and how your previous experiences can help or hinder your success as a leader.
Learn how to be the boss you wish you had when you were starting out.
Learn how to set the example and develop future leaders so you can advance your career opportunities.
Want to know why you should attend JLC Live? Want to know what to expect when you're there? Watch the video below to find out: