Shawn McCadden to Speak at Contractor Education Event at Bentley College on May 21, 2014
Eastern MA NARI Chapter and Professional Remodeler Magazine Team Up to Offer a Great Night for Contractors and Their Staff

Wednesday, May 21, 2014

The Conference Center at Bentley
175 Forest St., LaCava 300
Waltham, MA 02452

3:00-8:30PM

Shawn McCadden's Seminar: 3:00-5:00PM

Fee: $25.00


Includes Food, Drinks and time for Networking!
Registration required to attend!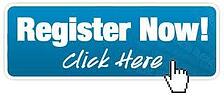 ---

Shawn will presenting this seminar from 3:00-5:00PM

Designing and Remodeling Your Company to Last - Today and into the Future

Are you frustrated with the performance of your current business model?
Did the realities of the recession force you to reduce staff? Are you working too many hours, always tired, always trying to catch up and or losing motivation in these challenging times? If you think back to all the reasons you decided to start your own business, are those things actually happening? And, are you prepared to take advantage of an improving economy?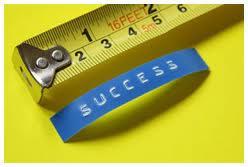 To get better results from new and remaining employees, most remodeling businesses will need to rethink business operations and use a different organizational structure than the one they were using in the past. If you are looking for a new and better way to run your business, come to this informative, motivating and fun program where Shawn McCadden will share some specific success strategies to make it all happen. Find out from an industry veteran how to create and maintain an organizational structure that will help you grow your business and at the same time won't leave you hanging in the future if you lose employees or have to let employees go.
This seminar will help you see a path for your future and help you prioritize next steps.
Learning objectives: By completing this class you will be able to:
Understand the seven core business systems that your business can't live without and which ones your business should be concentrating on to achieve improved results.
Understand the typical stages of growth most remodeling businesses go through so you can identify where you are now, where you can go next and how to get ready.
Identify important considerations and organizational chart options your business can use to foster sustainable growth.
Use what you will learn to anticipate the coming changes and start preparing yourself, your business and your employees for successful and manageable growth.