EPA RRP Tools and Supplies Shopping List for Remodelers offered by Remodeling Consultant Shawn McCadden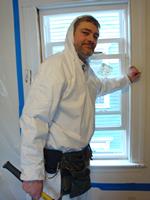 Thanks for your interest!
Please fill out the form to download the list to your computer.
Looking for more information about the EPA RRP Rule?



If you are looking for forms and signage to help you with comply with the EPA RRP rule, I recommend you check out what The Lead Paint Forms Store has to offer. They offer a complete assortment of multi-part carbon forms, signage and checklists to assist you and your employees with RRP compliance.
Be sure to check out the RRPedia page on this site
to find and share information about the EPA RRP