Understanding and Simplifying the EPA RRP Documentation Requirements
Find Out What You Need To Do and Know to Comply With the Documentation Requirements of the EPA RRP Rule
Chris Daggett of Classic Remodleing and Design will be hosting a seminar presented by Shawn McCadden at his office/showroom in Dudley MA on June 8th for his trade partners to help them with EPA RRP documentation compliance on his projects. Chris would also like to make the seminar available to other contractors and his fellow NARI Members. Seating is limited so interested attendees should reserve a seat ASAP.
Tuesday, June 8th 2010

Meeting starts at 4PM

Location: The Office and Showroom of Classic Remodeling and Design

137 Schofield Ave.
Dudley, MA. 01571


This Meeting will be held from 4-6:30 PM
Brought To You By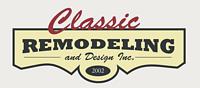 Cost to Attend: $150/Person
***$100/Person for each additional employee from the same company
Seating Limited to First 20 Attendees
Call Before June 1st to Reserve Your Seat
Reservations are required!
Contact Erin for reservations by calling 508-943-1730 508-943-1730
Or by e-mail at erin@classicrandd.com
---
Understanding and Simplifying the EPA RRP Documentation Requirements
Program Description: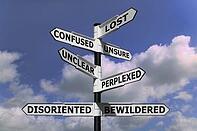 Are you concerned about properly complying with the documentation requirements of the EPA RRP rule? Looking for the forms, checklists and paperwork you need? Even if you had them, would you and your employees know how to fill them out so they would pass muster at an EPA audit? Even if you have done everything right, improper documentation might subject you to a $37,500 fine per required document for every job you do that falls under the RRP rule. To help remodelers and others sleep better at night, remodeling industry consultant Shawn McCadden has developed a simple documentation process and the easy to use forms you will need. Come to his presentation to get your copies of his forms and to learn how to use them to protect your business and your profits.
Who Should Attend: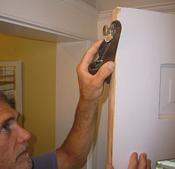 Anyone who or any business that works for compensation on homes and buildings built prior to 1978. Examples: Remodelers, sales people, painters, flooring installers, handyman services, power washers, cable and alarm installers, roofing and siding installers, weatherization contractors, masons, electricians, plumbers, landlords...
Learning objectives: By completing this class you will learn:
What forms you will need to use to comply with EPA RRP requirements.
How to fill out the forms so you will satisfy an EPA audit and protect your business at the same time.
How to use the forms to identify and track what you need to do at the office and on the

jobsite