Ten Ways to Make More Money in Less Time - With Shawn McCadden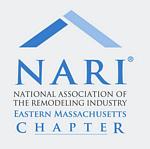 Tuesday February 8, 2011

Location:Legends Bar at the TD Banknorth Garden in Boston


This seminar is scheduled for 12:30 - 2:00 PM
Anyone Can Attend
This Seminar is Free for Members and Non-Members!
Registration is Required

Space is Limited!

For More Information Contact Ann Dube' at ann@emnari.org
---
Ten Ways to Make More Money in Less Time
Program Description: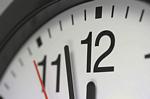 As the old saying goes, time is money. Would you like to make more money in less time? If you have come to the conclusion that you are working too many hours in and on your business for the financial returns you are getting, perhaps it time to rethink what you do and how you do it. One of the keys to earning and keeping more money is to reduce the time it takes to earn it. In this past paced and idea packed seminar you will learn 10 simple and effective ways your business can increase annual sales and profits. Implementing just a few of these ideas right away might make the difference between retiring early and retiring at all!
Learning objectives: By attending this seminar you will learn:
Ways to produce the work your business sells in less time and with fewer headaches
Ways to sell more work without doing any more work
How the right employees and or trade partners can contribute
Ways to manage the money that flows through your business so you can both save and earn more money at the same time