BAEC "Remodeling My Business" Spring Boot Camp
Session #5, May 1, 2014
Production Boot Camp For Contractors and Remodelers


Note: This is Session #5 of a 5-session Educational Boot Camp for Builders, Remodelers, Home Improvement Contractors and Sub Trades

Hosted By
Businesses Investing In This Event And Their Contractor Customers




Date: Thursday, May 1, 2014


Time: 4:00-6:30 PM

Location: Builders Association Learning Lab
20 Hartford Road - Suite 28
Salem, CT 06420

Member Cost: $20/person

Non Member Cost: $30/person


Includes light refreshments and a great opportunity to network!

Registration required to attend

You Sold It, Now You Have To Build It!


Remember the good old days before you handed over production responsibilities to your staff?

If you let your Production Manager go during the recession did doing so expose serious production issues that you then had to deal with?

Are you tired of baby sitting high paid carpenters, chasing down materials that should already be on the job, just to keep them busy?
Maybe it's time to go back to the basics and add a few industry best practices to help protect profits during production
Production is not a place to make money!

In fact, it's often a place where contractors lose money. One mistake of the kind that you could easily offset back in the days of big and plentiful jobs, such as ordering the wrong vanity or tile color, can eat away at profit margins in today's market. Small jobs can further compound losses if employees can't shift to alternate or "floater" tasks and must pack up and relocate to another project. On small jobs, one mistake can eat all the profit and can even cost you money to finish the job. Plus, lost hours and days mean less production, scheduling problems and less earned gross profit.
Eliminate the Punch List?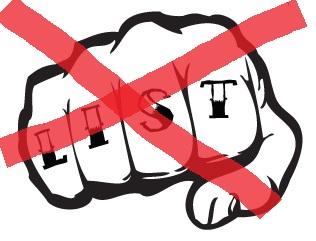 Wouldn't it be great if you could totally eliminate the punch list so there are no unexpected surprises at the end of what you thought was a satisfactory construction or remodeling job? No delays on collecting your final payment? Shawn McCadden will show you how you can avoid any surprises through the use of strategic Pre-construction meetings and Pre-completion meetings. Properly used, these meetings can help make sure everyone will have a clear understanding of what to expect during construction and how everyone, including the homeowner, can work together towards a mutually successful and profitable project.
If these challenges are rearing their ugly heads in your business, this workshop will help you shift your thinking and planning methods.
Plus, you get the tools you need to implement changes right away!
By Attending This Workshop You Will:
Learn how your sales process and your proposal can help improve production results and profits
How your estimating process and your estimate's format can help your team plan and build the project on their own
Learn about Pre-Staging projects, how to it and the benefits if done well
Learn what a Pre-Construction meeting is, how to do one and how it can help you make more money and get more referrals

Get a free sample Pre-Construction meeting form and learn how to customize it for your business and customer type

Learn what a Quality Control Pre-Completion Meeting is, how to do one and how it can help eliminate the Punch List and help you collect your final payment

Get a free sample Pre-Completion Quality Control Checklist Form and learn how to use it.

Learn the differences between a Production Manager Driven System and a Lead Carpenter System so you'll know which one is best for you and your business
Learn about company organizational chart options that can help the owner delegate some hats to the right employees and help the business grow in a profitable evolution.
Learn how a true Lead Carpenter System:

Can be more cost-effective than a production manager-driven system
Can help free the owner up from production activities so he/she can concentrate on other areas of the business
Get a free written job description for a Lead Carpenter

Learn how to get your team to finish the job before the tools, equipment and the team leave for the next job
Learn about a simple profit sharing plan for field staff
If your current production strategy isn't working, this boot camp is for you!

Registration is required to attend these Boot Camps and space is limited